11 Dec

An Introduction to Our Legal Department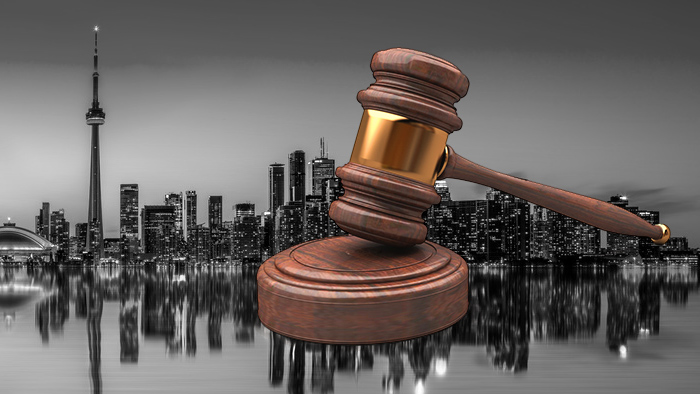 It's rare to find a property management company that has an in-house legal department to help settle minor disputes tenants and landlords may have.
At Del Condominium Rentals, we add value to your property management by keeping all services in-house, so there are no concerns about delays, miscommunications, or confidentiality.
One of our in-house services includes our legal department, which is comprised of paralegals proficient in landlord-tenant and condominium law. This blog post will provide you with some insight on what our paralegals do and how they work to provide our clients with the best experience possible.
What Is a Paralegal?
In Ontario, paralegals are legal professionals licensed and regulated by the Law Society of Ontario—just like lawyers. Paralegals have the required education and experience to represent clients and provide legal services in specific areas of law, such as small claims court, traffic court, tribunal work, and minor criminal matters.
For landlords, this is an incredibly valuable asset to have access to when working with a property management company. It's not uncommon for disputes to arise between tenants and their landlord.
Having access to reliable legal services can help diffuse difficult situations and ensure that the terms of your lease are being enforced to protect both parties.
What Are the Benefits of Using a Paralegal?
Paralegals are just as competent, educated, and knowledgeable as any other legal service provider, as they have specific legal training for the areas of law in which they represent their clients. Paralegal education programs are specifically developed to provide both practical and theoretical training to students. These programs are constantly updated and improved to ensure that the curriculum keeps up with industry standards.
Paralegals are often seen as a pillar of access to justice, as they are a relatively more affordable alternative to traditional lawyer representation. Many property management companies, such as Del Condominium Rentals, are using paralegals for their day-to-day legal services in specific areas, due to their specialized skills and affordability, and as an ultimate benefit to their clientele.
What Do Our Paralegal Services Include?
Our paralegal team aims to ensure that our company, along with our unit owners and tenants, comply with their respective rights and obligations under the Residential Tenancies Act, 2006 (the "RTA"), the Condominium Act, 1998, as well as the respective condominium corporation's declaration, by-laws, and rules.
Keeping track of all of these regulations and how they interact with each other is complicated if you're not versed in legalese and the justice system as a whole.
Some of the day-to-day tasks of our paralegal team include:
Liaising with condominium management teams regarding tenant complaints
Sending compliance letters to tenants
Rent collections
Drafting and sending various legal notices under the RTA
Preparing for and attending Landlord and Tenant Board hearings
Judgment enforcement
Accompanying unit inspections
Processing and attending evictions
Providing inter-department training regarding landlord-tenant and condominium law
As an added benefit to our property management services, our legal department will be hosting seminars for unit owners in the new year regarding landlord-tenant rights and obligations.
If you are currently a unit owner on our program, look out for the invitation in your email inbox coming soon!
Are you a condo owner looking to hire a property management company to look after your unit? Get in touch with the Del Condominium Rentals team today to see the difference we can make. You can get in touch with us at 647-952-3644 or by email at sales@delrentals.com
Are You Interested in Working With Del Condominium Rentals?
Submit your info below to download FREE eBook and learn more about our services, management cost and more