17 Jul

Greening Your Move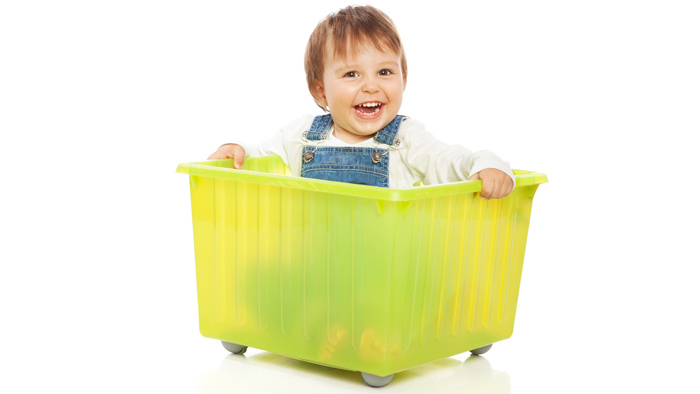 Moving means a lot of work, and it also usually means a lot of waste: cardboard boxes, tape, newspaper—and that's on top of all the things we throw out.  But moving green doesn't have to take a lot of work.  Here are a few ways to keep your move carbon-low, clean, and eco-friendly without breaking your back or the bank.
Ditch the cardboard for green moving boxes
Sourcing your moving boxes from an eco-friendly company can actually save you a lot of time and labour. Instead of hunting for cardboard boxes at your local stores or LCBO, companies like FrogBox, GreenBoxRental.ca, or CityBoxes will deliver twenty to thirty solid plastic moving boxes right to your door, for fees ranging from $80 to $109 to start.  Eco-friendly moving boxes are designed to be reusable, sturdy, and to close tightly and stack with ease, making your actual moving day that much less stressful.  And even better, green moving box companies will just pick up the boxes from your new address once you're moved in, which means no need for the awkward balancing act of making a good impression on your new neighbours while clogging their recycling room with your endless cardboard.
As well as the social benefits, the green benefits here are multifaceted: no one needs to pulp trees for more cardboard box production, nothing ends up in a dump site, and the #2 plastic currently favoured for plastic moving boxes is recyclable, too.
Swap your cleaning chemicals for the non-toxic solution
Green cleaning products are more and more available in Toronto.  When you're doing that last big scrub of your old place—and that first, pre-move clean of your new one—swap out the bleach and chemicals for a more eco-friendly version.
Local stores like Grassroots, with both an online store and a Danforth storefront, have whole sections for biodegradable cleaning products that work hard and smell pretty great, too, and will do bulk refills for your existing containers.  Look for brands like Nature Clean, and especially check out Twist sponges, made of natural cellulose, which last longer than any regular sponge I've ever had.
If there's no time to go shopping, brand-new west-end outfit Greater Goods has a selection of greenwashing-free cleaning products that they'll deliver to you by cargo bike, thus cutting the carbon out of your purchase entirely.
But if you're hoping to get a professional clean, there are still lots of options to keep that green: services like EnviroMaid and Good Karma will gladly provide move-in and move-out cleaning from $25 per hour.  They both use eco-friendly, biodegradable products only, and can be booked up to the day before.
Save space, save paper
Packing your fragile goods such as plates, glasses, and jars means insulating them against bangs and breaks—and a lot of recyclable, yes, but still messy paper.  There are more efficient packing solutions, though: your own towels, clothes, and sheets.
Wrapping those fragiles in your extra washcloths and bath towels, packing glasses with winter socks, and securing dry jars with scarves not only provides insulation that's much softer, stronger, and just all-around better than using paper, but cuts down considerably on the amount of space your move is going to take up.  The boxes—and weight—you save will mean being able to hire or rent a smaller moving truck, which will use less fuel and leave a smaller carbon footprint.  And save you money; did we mention saving money?  You'll unpack to boxes full of your own stuff, not tumbleweeds of random waste.
And besides, this method keeps you from spending your first week in your new home washing newsprint smudges off every glass you use—a definite plus.
Take what you need; need only what you take
Starting to think about your move early—and taking that time to pare down your belongings into only what you're going to use in your new home—is key to making your move environmentally friendly.  Extra weight takes extra boxes, uses extra fuel in the moving truck, and takes extra time for your movers or friends to handle.
Use our Decluttering Tips well in advance of your move to find new homes for anything that won't be making the trip: charitable donations, sales on Craigslist or Kijiji, repurposing, hand-me-downs, Freecycle, and more are ways to make sure none of that extra weight ends up in your truck or in the garbage.
Best of luck!