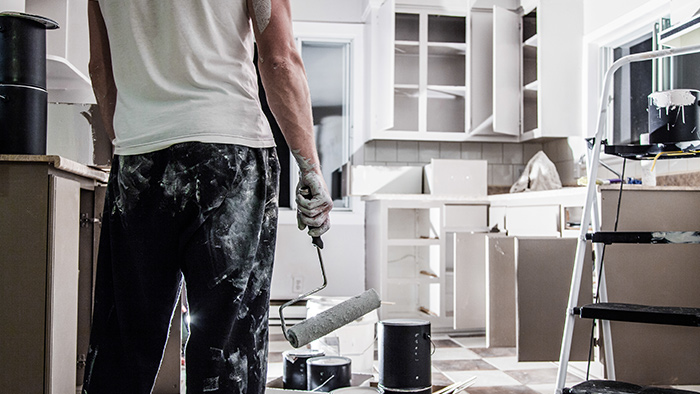 19 Mar

4 Condo Renovations That'll Increase the Rental Value of Your Property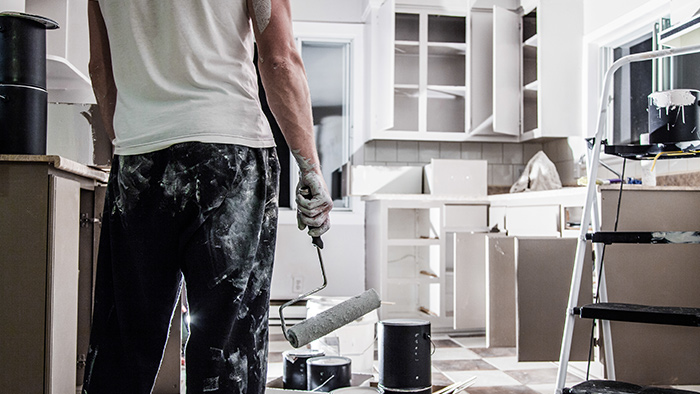 After having tenants in a unit for years or even decades, putting it back on the market without some improvements or condo renovations is impossible. Even the cleanest tenant can't stop the natural deterioration of a unit and its appliances.
Even if a unit is brand-new, there are many changes that can be made to increase the rental price significantly.
Renovating a unit may seem like a very costly endeavour, but there are ways to save money and still be able to renovate a unit and ask for a higher renting price.
Here are a few tips you should consider if you want to improve the rental value of your condo.
Upgrade the Kitchen
Something that will significantly increase a property's rental value are its appliances. Upgrading the stove, dishwasher, fridge, kitchen exhaust, and microwave will make the unit far more appealing. For example, stainless steel appliances and professional-grade gas burning stoves are highly desirable in a unit.
While these appliances can cost tens of thousands of dollars, there are companies who sell second-hand or refurbished kitchen appliances which can refit an entire kitchen. Don't be afraid to price shop and take advantage of deals when you see them.
Upgrading the countertops to granite or stone is another way to increase the value of the kitchen area. If the unit has outdated cupboards and storage areas in the kitchen, perhaps replacing them — or painting them over, if you're on a budget — will bring a finishing touch to the kitchen renovation.
Another trick is to add a backsplash to your kitchen. This addition is very inexpensive and will make the kitchen look that much better. Backsplashes are easy to clean and desirable for tenants who use their kitchen frequently.
Lastly, the floors in the kitchen can be changed to match the rest of the design and bring a modern look to the entire area.
Improve the Bathroom
Kitchens and bathrooms are two of the most important places to invest in increasing the property's price. It is very unappealing to tenants if there is an old bathtub or outdated appliance they'll be stuck with.
Investing in an entirely new vanity and sink can easily modernize the feel of a unit, and it doesn't cost very much. Even upgrading rusty old fixtures can help sell a property. Make sure the vanity is unique and stylish, so it catches the eye of potential renters.
Replacing or renovating the bathtub is another crucial step before renting a unit. A walk-in shower or freestanding bathtub will bring a sophisticated look to the bathroom that'll be irresistible to tenants.
That being said, it is wise to avoid large changes like putting the toilet in a different place or redoing the entire bathtub. These changes often require condo board approval, as they will change the piping in your unit.
Make Small, Value-Driven Repairs
Avoiding unnecessary renovations and opting for repair or cleaning can often have the same effect. If something is old or dingy from previous tenants, try fixing it before replacing it.
For example, professionally cleaning old carpets can leave them looking brand-new, or walls can be spot-fixed using a bit of plaster and a fresh coat of paint.
Replacing old or outdated fixtures is also essential. Sticky door handles, runny toilets, decades-old lighting, cabinets that have lost their finish, blinds, and leaky faucets. All these are inexpensive but can make a world of difference and make your unit look modern and fresh.
Floor mouldings are another overlooked detail. Often, moulding gets old looking after tenants have lived in a unit for a long time. Redoing the moulding is inexpensive and is another detail that can add to a condo's appeal.
Refresh the Paint
The simplest thing to do if all reno options are off the table is an easy paint job. Giving a unit a fresh coat of paint will revitalize it, making the unit look practically new.
Owners can choose the colors themselves, or hire a designer to help pick a pattern. Paint contractors are inexpensive and can often be found online. Placing an advertisement on a classifieds website asking for experienced painters at a given rate will be significantly less expensive than employing professional contractors.
Del Condominium Rentals has some of the best painting rates in the industry. If you're looking to increase the rental value of your unit, make sure to ask about our preferred painting rates that our clients can receive.
Need Help Updating and Renting Your Unit? Del Condominium Rentals Can Help
After you've done all that work on your unit and are ready to take it back on the market, you deserve to take a step back and let someone else handle your condo management.
Here at Del Condominium Rentals, we take care of every detail of condo management. We handle rent collection, maintenance, repair, and even have an in-house legal department to represent you if there is ever a dispute.
All you need to do is sit back and collect your rent. Leave all the hard parts like tenant management, collecting rent, and marketing your unit to us. Ready to get started? Contact Del Condominium Rentals today by calling 647-952-3644 or emailing us at sales@delrentals.com
Are You Interested in Working With Del Condominium Rentals?
Submit your info below to download FREE eBook and learn more about our services, management cost and more