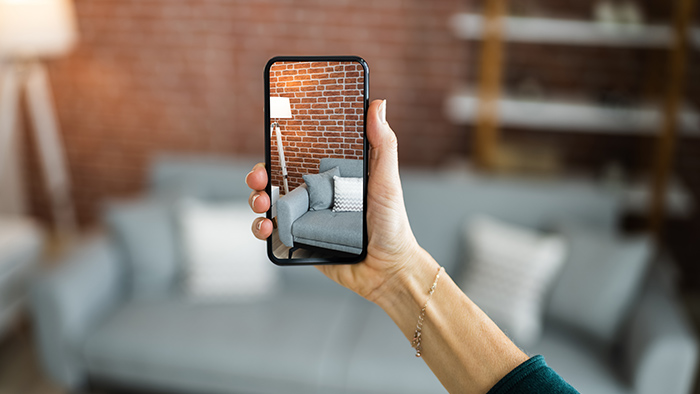 12 Mar

3 Ways to Use Virtual Apartment Tours to Make Your Listings More Visible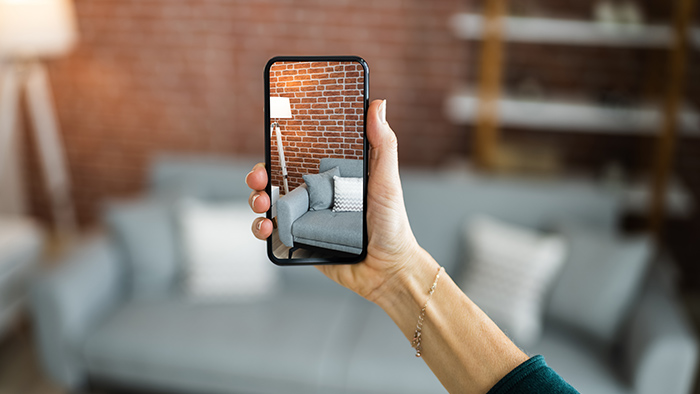 As a landlord of rental property, one of your most important jobs is keeping your rental units occupied with the right tenants. Creating a viable marketing scheme for your property will make a huge difference in occupancy rates.
In this day and age, it's vital that you focus on your digital marketing. With more and more renters using the internet to find and narrow down potential rental homes, having a detailed, appealing online listing can make a huge difference.
A virtual apartment tour is a wonderful way to show off your apartment online and compete with other landlords' listings. In this article, we'll outline three different ways you can up your marketing game by making a high-quality virtual tour for your rental units.
A Few Points Before You Begin
Before you think about beginning to make a virtual apartment tour, you'll need to stage and clean your rental unit. It goes without saying that your apartment should look its very best. While most landlords think of general cleaning and tidying, here are a few tips on making your unit really stand out from the crowd.
Keep the blinds open to let in natural light.
Plan to do the tour when the sun is high in the sky.
Go for a minimal look with few, well-placed decorations.
Put up a mirror in each room as you go through to maximize the space.
If needed, do repairs and repaint.
Remove personal items.
Make sure the unit looks fresh, professional, and unlived in. By giving it some extra maintenance can make a huge difference.
Once your unit is ready, decide which method is most practical for you. Here are the three most simple ways you can create a wonderful virtual tour.
Film a Walkthrough of the Unit
The first and perhaps easiest way to create a virtual tour yourself is to simply film a walkthrough of the unit.
If you choose to take this option, be aware that it may look less professional than a panoramic tour that allows interested parties to explore the property in their own time.
Be sure to use a high-quality camera if you choose to create this type of video. Be careful to walk steadily through the home and carefully pan across each room slowly from the centre of the space.
You may decide to create a voiceover for the video after you have done the filming. This will give potential tenants more information about each room, appliances, decorations, and so on.
Take Panorama Shots of Each Room and Use an App
If you are after a more traditional virtual tour, you will need to take panorama shots of each room, which can be explored on a laptop or mobile device.
There are several apps that will help you to create this type of tour, including:
Street View App (iOS) or Google Camera App (Android) – This app will allow you to take a 360-degree photo by taking a series of shots and lining them up.
Google's Tour Creator – This app lets you use your computer to create 360 photos of your rooms.
MagicPlan – This app takes 360 images from your phone or camera and automatically creates a comprehensive virtual tour out of these photos. This app makes it easy for viewers to explore your photos online by creating a landing page containing the tour.
If you are hesitant to use an app, you can use the panorama feature on your smartphone to create a long photo. However, this will not give your viewers the same sense of three dimensions.
Del Condominium Rentals offers detailed virtual apartment tours for all properties listed through our company, making it easier than ever for you to find the right tenants for your property.
Hire a Professional Videographer
If the idea of using multiple apps and cameras fills you with dread, there is always the option of hiring a professional property videographer and graphic designer to come to your property and take professional panoramic photos for you.
If you choose this option, you won't have to worry about the quality and functionality of your virtual tour. Instead, you'll just have to sit back and let the professional do their work.
Professional Property Marketing with Del Condominium Rentals
Does all of that sound like too much effort? Here at Del Condominium Rentals, we are dedicated to providing landlords in the GTA with full-service marketing and management for their rental condos.
We make it our mission to simplify your job and take care of the tedious, complicated aspects of running a rental property. If you are struggling to market your property in the competitive digital marketplace, we are here to help.
Are you interested in simplifying the landlord experience? You can connect with one of our agents by calling 647-952-3644 or by emailing sales@delrentals.com
Are You Interested in Working With Del Condominium Rentals?
Submit your info below to download FREE eBook and learn more about our services, management cost and more