11 Sep

TIFF for Condo-Dwellers: A Rough Guide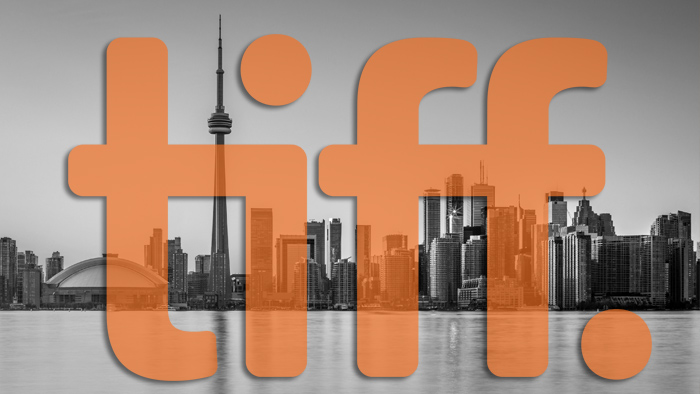 The CNE has opened its gates, the back-to-school sales are in full swing, and fall isn't quite in the air, but it's looming ominously—and if you live downtown, that means festival season.  The Toronto International Film Festival's 40th anniversary edition is set to take over the core from September 10th to 20th, and it's either the most wonderful time of the year for film lovers—or another set of road closures for the condo-dwellers around King West.
If you're part of the latter, here's a quick guide to getting through—and having a lot of fun—the Toronto International Film Festival.
This is probably not a good time to move
While September 15th moves are not the most popular anyway, if that's your moving date, you might be contending with not just the flood of university students finding their way around the city but lane reductions and a general spike in traffic in TIFF-venue neighbourhoods: King West, the Annex, and Bay/Bloor.
Talk to your building concierge—they'll have seen this before—and budget extra time for getting from your old home to the new home.  And what's more, make an extra effort to score convenient parking for your moving truck.  Whether you're using professional movers or doing it yourself with a rental, you'll shave a lot of time off your move if you can beat the festival-goers to a solid parking spot to load in and unload.
Be mindful of traffic—but don't worry too much
That said, festival screenings will bring a spike in traffic, but it's small and rather localized, and focused around gala screening times.  TIFF is one of the lower-impact events that Toronto cycles through each year, traffic-wise, and your morning commute will likely go forward gracefully once the first weekend, with its giant opening parties along King West, is done.  (But be very patient for delays along King West during the first weekend of TIFF.)
The best bet?  If you're in the neighbourhood of a gala venue, or if your trip to and from work takes you right past one, add an extra five or ten minutes onto your trip time the first few days and see how that goes.  Most likely, you won't really need the extra buffer, and the two or three days of looking great to your boss will help you calibrate what you do need to get to work on time.
Take advantage of your rush ticket vantage
If you're hoping to get in on a screening that's sold out, or just couldn't navigate TIFF's sales system, Cityplace, King West, or Liberty Village condo types are in a prime position to hit the festival's extra tickets booth.
While many screenings can list as sold out online, a quick swing by the festival's box office at the Lightbox can often shake out some extra tickets, added that morning.  It opens at 7:00 am during the ten days of the festival, so take an early shower, hop onto the streetcar, and celebrate scoring your sweet screening tickets with breakfast out—all with plenty of time to still be at the office early.
Make reservations
If you're planning a fancy (or fancier) night out, it's a good week to call ahead and get a reservation.  TIFF is half screenings, but also half industry parties: film, fashion, media, and more—and many of them take out whole restaurants for the evening.  Your planned night with the highest-end grilled cheese in existence may end abruptly on the wrong side of a velvet rope.
Even if you're pretty sure your joint is too obscure, too laid-back, or in the wrong area for a TIFF party to take it over, call ahead anyway: The overflow caused by locals moving their dinner plans—and a whole small town of film reviewers, stars, stylists, producers, directors, financiers, and media looking for a place to eat—spills into the rest of Toronto's restaurants, and you may find your local experiencing a higher-than-usual volume of diners.  Check in first, and avoid disappointment.
Keep your eyes up when walking
This may sound silly, but in seriousness: People have a bad habit of taking business calls in the middle of the sidewalk during festival season.  Aside from the Christmas shopping months, TIFF is prime sidewalk collision season if you walk with your eyes on your phone.
Go celebrity-spotting
It's goofy, but it's one of the lowest-maintenance forms of affordable festival fun there is: Grab a coffee, park yourself near a major venue or on the Yorkville rock, and just see who you can see.  It's a great chance to catch up with like-minded friends, grab some sun, and possibly snag a sighting of a few of the in-town stars.
The one thing, though: Yeah, okay, ask for an autograph or picture if the star in question is into it, but if someone exceptionally famous is having a quiet moment to themself—or eating, or speaking to someone else—leave 'em alone.  They're working, just like you do.  Be a mensch and don't interrupt.
See something new
The most fun I've ever had at TIFF has been tagging along with a friend's last-minute tickets to a screening I knew absolutely nothing about.  Even if you're not a film buff—and you definitely don't have to be—the experience of trying a new kind of story can be illuminating, fascinating, hilarious, and just downright fun, even if the movie doesn't grow on you.
While many of the selections for TIFF sign distribution deals right here, right now, and show up in major theatres four or six months later, many of the films don't.  It's basically your chance to see something new, interesting, and outside your usual context, and it might not come back.
Carpe diem: We live in a city with events and opportunities most people would kill for.  Go have some fun.