15 Nov

The Latest on Airbnb in Toronto After the October Hearings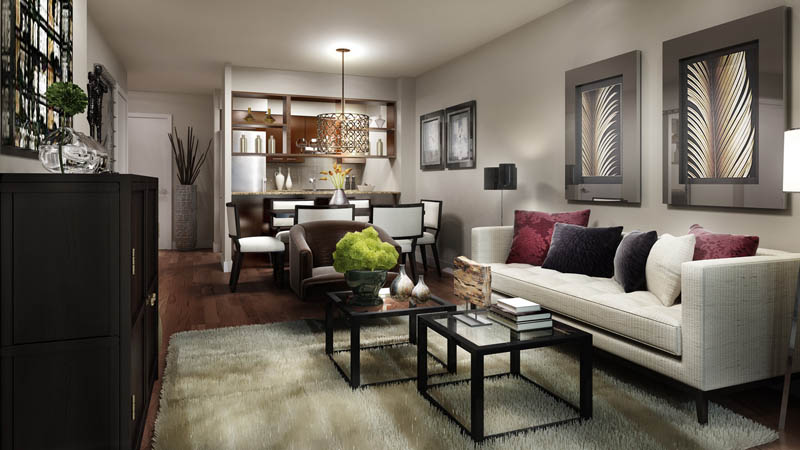 With the current housing crisis happening in Toronto, Airbnb and short-term rental rules have been under scrutiny. The housing market remains unaffordable for most, rent continues to increase, and many Torontonians are starting to feel the pressure.
Downtown condo owners have benefited from the short-term rental market for years, renting their units out to tourists, businesspeople, and for recreational use. But the recent Airbnb hearings have brought a lot of attention to the housing crisis that exists in Toronto.
In October, nine days of hearings took place where the Local Planning Appeal Tribunal heard from both sides, including Toronto residents affected by the increase in short-term rentals and the public policy manager for Airbnb Canada, Alex Dagg.
Now, both sides will have to wait and see if anything will change in the city's approved bylaws, or if things will stay the same, which is making it tough for permanent Toronto residents to find long-term rental options.
As of November 1, the future is still uncertain for Toronto.
What Are the Problems With Airbnb
Short-term rentals – and mostly, Airbnb – are negatively affecting the long-term rental industry and people who need to find affordable, secure housing.
Many people who want to rent out their property believe they can make more money by turning their property into a short-term rental, and now there is a shortage of long-term rentals on the market.
Short-term rentals have also earned a reputation for rampant partying, and in extreme cases, destruction of property. Neighbours who are unfortunate enough to live by properties being continuously used for Airbnb rentals have spoken out and want stricter rules to be implemented.
Here's What You Should Know
New rules are being proposed for Toronto that would put a third of Airbnb listings out of business but would open them up to be potential long-term rentals. In a city that has 21,000 Airbnb listings – and a market of $214 million a year – that would mean 7,000 are not eligible as short-term rentals if these new rules pass.
If the new rules between property owners, Airbnb Canada, the City of Toronto, and residents are approved, the short-term rental industry would be affected by the following changes:
New rules would limit the number of days a landlord can rent their entire home to just 180 days per year.
Up to three rooms in any home would still be able to be rented year-round.
Short-term rentals could not be rented out for more than 27 consecutive nights.
Landlords would only be allowed to rent out their principal property and could not use a secondary suite as a short-term rental. However, they could be filled with long-term tenants.
With the hearings now over, the city will take the time they need to make the right decision for Toronto and it's residents.
An Uncertain Future for Short-Term Rentals
The future is genuinely uncertain for the short-term rental industry in Toronto. Property owners who use their homes for short or long-term rentals should not rely on favourable bylaws. Anything could happen in a city that is facing a shortage of long-term rental options.
One thing is for sure at this point: property owners using their home as a short-term rental should consider turning their property into a long-term rental. Not only will it protect them from changes to the bylaws, but it will save them from dealing with the negative aspects of short-term rentals.
You will no longer have to deal with complaints, loud guests, damages to your property, rapid cleaning schedules, logistics, and parties from Airbnb renters.
With a property management company helping you find the best permanent tenants for your property, you can have a hands-off approach to your rental property where you sit back and collect the rent.
Prepare Your Short-Term Rental For Possible Changes
Now is the time to prepare yourself for possible changes that might be coming to the Toronto rental industry.
Del Condominium Rentals can help you transition your property from a short-term unit to a long-term unit and still maintain a profitable investment.
The experts at Del Condominium Rentals have been helping their clients make the most amount of money they can for their property and do the following for you:
Tenants. Finding responsible and permanent tenants is an essential task that DelRentals can handle for you. They will handle all applications, interviews, and make sure the tenants are a good fit for your long-term rental.
Marketing. When looking for tenants, it's vital to get your property in front of the right people. DelRentals has done this for decades – and can do the same thing for you.
Rent. Collecting rent at the start of every month is what makes it all worth it for you when you decide to rent out your property. Del Condominium Rentals will ensure rent payment is on time every month.
Rules. Understanding the rules and bylaws for owning a rental property can be a full-time job, especially for someone who is new to renting out property. Del Condominium Rentals has navigated the rules and bylaws for many years and understand every detail of this ever-changing landscape.
Repairs. Whether it be general upkeep or making repairs to your property, Del Condominium Rentals has a network of in-house contractors that you can use to get the job done quickly and affordably.
Del Condominium Rentals can handle all of this (and more), so you can benefit from owning a rental property. You need to keep your unit occupied at all times to generate more profit from your investment, and Del Condominium Rentals will help you navigate every aspect of the rental industry.
Take the stress out of renting out your property by contacting them today at 647-952-3644 or by email at sales@delrentals.com.
Are You Interested in Working With Del Condominium Rentals?
Submit your info below to download FREE eBook and learn more about our services, management cost and more