10 Apr

Six Questions to Ask When Choosing a Toronto Moving Company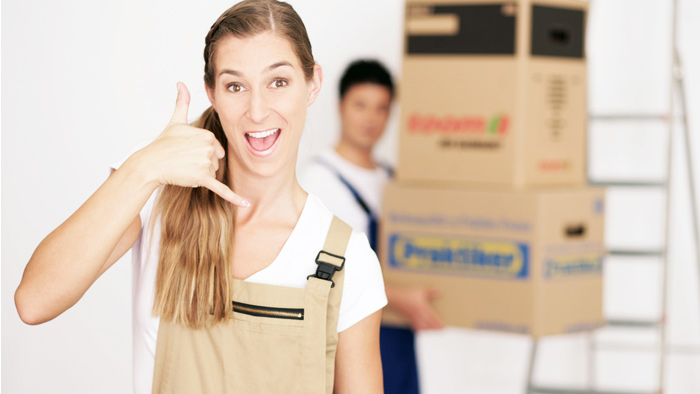 You're almost ready for Moving Day!  You've found your brand new condominium unit, started packing, and now it's time for one of the more delicate decisions in your move: finding moving company who will treat your stuff gently, carry it quickly, and not charge a whole extra month's rent to do it.
Toronto has a lot of moving companies, and choosing from them can be difficult.  Here are six tips on what to look at when picking your movers.
    1) Location, location, location
It's a little-known fact that some Toronto movers start the clock once their van or truck starts driving—from their offices to your soon-to-be-vacated home.  This obviously isn't ideal, so when looking for movers, it's best to ask if they bill from their departure from the office or their arrival at your place.  Obviously, the second's ideal, but if you're taken by a moving company who charges from departure, check to see how close they are to your old unit: every block's going to cost you.
    2) The insurance question
While this also comes standard, it's important to make sure your moving company has insurance: Not just insurance for your precious breakables, but insurance in case one of their employees takes a tumble down your front steps and has to take a detour to Toronto General.  If the moving company doesn't insure their movers, you might be liable for accidents, and that's no way to start—or end—a move.
    3) Size matters
Not every moving company has the same complement of truck sizes: some specialize in larger, longer trucks and some love those cute little cargo vans.  Once you have a sense of how much stuff you'll be moving, find out what kinds of trucks your favourite companies hive, whether they're available on your moving day, and very importantly, how well they'll legally park in front of both your new and old homes.  There's nothing worse than circling the block for an hour trying desperately to find a place to load or unload—or having to cover your movers' parking ticket, because they can't legally park near your home.
    4) So does your manpower
How many movers does your moving company think it'll take to get you safely moved—and does that mean additional costs?  Moving companies will estimate different man (or lady) hours for your move, and quote accordingly.  It's a great idea to compare those estimates; if one company's quoting two burly bodybuilders when everyone else says three or four, they might be a little too optimistic to get your move done well.
The other important question when it comes to staff and movers is whether your moving company will be chill or less chill about you carrying and stacking.  Some companies aren't comfortable with the liability issues that might come from customers lifting boxes, loading trucks, or hefting furniture up the stairs.  Your own personal mileage will vary—some people like to pitch in, and others would rather sit back—but a moving company's policy on the matter is an important thing to know ahead of time.
    5) Good reviews—and a professional approach to the bad ones
It's a bit of a cliché, but: Yelp, baby.  Toronto customers are eager, happy, and willing to crowdsource information about every company in town, including moving companies, so if you can't get personal recommendations from friends, take advantage of crowdsourcing review sites to check out how loved or hated your prospective movers are by all the other people who've hired them.
It's rare to see a company that doesn't have at least one unhappy customer, so even more telling than the ratio of good to bad reviews is how that company responds to the negative press.  If they're combative, abusive, accuse the customer of lying, or less than professional in any way, that tells you a bad thing about how any potential dispute with you will be handled.  Also, if there's a pattern to the negative reviews—the same issues being brought up by different people, over and over again—that's likely a sign that this is a company to avoid.
    6) Informed, transparent, market-rates estimates
First off: They'll give you an estimate.  Secondly, they ask lots of questions when they do it, such as the type of home you're moving from and to, the distance between them, the amount of sheer stuff and type of furniture you have, whether there are stairs involved or an elevator, and more.  Moving companies may ask you for the number of boxes you have, and that's a good piece of information to have on hand when calling for an estimate.
Ask what their rates include: mileage, gas, and supplies such as tape, furniture blankets, extra boxes, and more?
See how those rates stack up against the five other estimates you've got (and yes: this is a great place to compare prices and do your homework).  But also: See how receptive the moving company is to your questions.  If someone's difficult to deal with over the phone, it's more than likely they'll be difficult to deal with in person, and Moving Day is not a time you'll want any of that.
—
Make your list, call a few companies, compare, and know what you need ahead of time—and you'll have the perfect match for your moving day.