05 Aug

Renting With Pets: A Quick Guide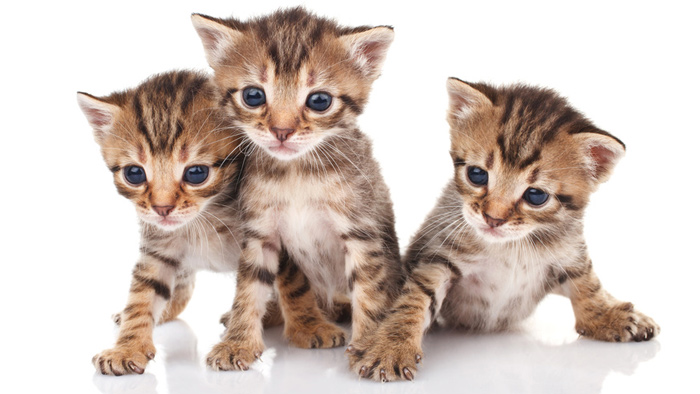 Condo renting means making a few allowances about how we live—white curtains facing the street if the building rules require it, not having skee-ball tournaments on your landlord's nice wooden floors—but it doesn't have to mean living without a pet.
If you're making a move with your best fuzzy friend in tow, here are some things to consider as you hit the streets—and the condo listings.
Find out each condo building's pets policy while setting up the viewing
While no-pets policies aren't easily enforced in regular apartment buildings, condos run on bylaws set by their boards—which means not only are pets policies very enforceable, but they might have clauses or requirements that you wouldn't expect.  Condo buildings have a range of pet policies—restricting the type of pet, their size or weight, pet control in common areas, or the amount of noise a pet makes—and each one is a little different.
Some condos are quite friendly to pets, with amenities including dog wash areas, pet spas, or pet runs outside to work out or hang out.  Check out listings of pet-friendly buildings—widely available online—as your starting point for your condo search.
Even if your prospective building is entirely cool with pets, your prospective landlord might not be.  Ask potential landlords how they feel about a pet, and have information about your own pet's habits, needs, and training on hand.
It's crucial to remember that this is not a matter you want to be evasive on, or try to loophole your way through: Unauthorized pets can be an eviction matter in a rental condo, and are a pretty quick way to poison a landlord-tenant relationship.
Think twice about that view
Yes, a condo on the eighteenth floor gives you picture-perfect scenery outside, but if you're a dog owner, you'll be heading down all those stairs—or waiting for a lot of elevator time—every time your puppy needs to do some outside business.
It's not fun.  Take the rent discount and hit the lower floors.
Think about whether your pet will be happy in that space
The least fun thing in the world is an unhappy cat or dog—especially one who's acting out to make their misery known.  If you've got a cat who's used to roaming outdoors at night, a condo with a supervision-required policy in the common areas will not be the place for them.  Large, energetic dogs are likewise not the greatest fit for high-rise condos, unless you're willing to do the running with them multiple times daily.  If your dog has separation anxiety and cries when they're alone, a condo living situation with multiple neighbours will go bad fast.  And rescue cats who are shy around people will be massively unhappy in a bachelor or open-concept space—unless you're willing to sacrifice your social life.
When looking at a space for you and your pet both, consider their personality and needs.  Just like people, some animals are more suited for condo life than others, and that's just preference and temperament.
Look for veterinary amenities in your neighbourhood
Not all pets are happy campers on the TTC, so look into neighbourhoods that have good cat or dog infrastructure: pet stores, quality vets, late-night emergency vet offices, walking routes that aren't entirely reliant on major thoroughfares, and most importantly, parks.
Toronto got an extra helping from the God of Excellent Green Space, but some parks—like Trinity-Bellwoods—go the extra mile, with off-leash areas and doggy culture that's more involved than your own social life.  Some, especially those with playgrounds and a lot of young families, are a little less welcoming to pets out for a run.  Find out what you've got to work with, and make sure nothing's too far away to contemplate on a bad-weather day.
Rugs, rugs, rugs
Not only will they dampen the sound of little pet feet clicking along the floors—and keep your downstairs neighbours happy—but rugs are a serious boon for both dog and cat owners.  Dogs famously hate hardwood or slippery tile floors—which are massively common in modern condo buildings—because they can't get a good grip on the surface, and cats' affection for picking at carpeted stairs or surfaces can find an outlet on your own rugs, not your landlord's carpet.
What's more, laying down some good area rugs will concentrate fur and dander during shedding season, and make it that much easier to vacuum all that up.  And if you've got a cat in the later stages of life—or a puppy just learning about outdoor bathroom time—it's much easier to clean or, ultimately, dispose of a rug than get a stain off an installed floor.
Be a good pet owner
This seems basic, but being attentive to your pet's needs—and making sure your neighbours understand their personality and are comfortable around your pet—is the best step you can take when moving into a condo with a small friend.  Pick up after your pet, keep litterboxes proactively clean (and away from the intake vents!) and proactively introduce your pet around to your nearest neighbours.  Not only might you get a supply of cheerful pet-sitters, but you'll make it clear that you're a good-faith sort of neighbour—and any problems will come to you for solving before they show up at your landlord or condo board's door.
—
Best of luck!