20 Nov

Rent Long-Term or Short-Term? We Help You Decide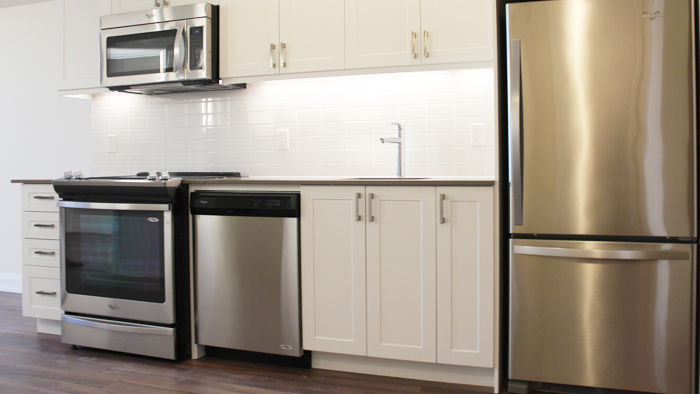 It was Pan Am Games time, world-class soccer, and perhaps more idiosyncratically, a surge of interest within the rental world in short-term rentals.  With Toronto residents hoping to make some cash housing the influx of sports fans while they themselves make tracks out of town, the Games has spiked condo and apartment listings on Airbnb—enough to make the news. However, the decision between renting to short-term tenants and leasing long-term is one to consider carefully.  We'll lay out the pros and cons for renting your investment condo short-term or long-term, so you can make the decisions that are right for you.
Know your condo building's rules—and your insurer's
Your condo board will likely have a thing to say, positive or negative, about short-term rentals, and any plans you make can be easily wiped out by a condo board policy that prohibits short-term tenants in the building.  Before sinking time into starting up a short-term listing, make sure your building is on board with the plan.  Many aren't, for solid reasons: maintaining security of the overall building and a string of recent destructive incidents that, while likely not as common as people fear, have taken the shine off short-term rental for property managers and boards.
Just like when you rent to a long-term tenant, you're obligated to inform your building management and board, and make sure the chain of responsibility is complete in case anything goes wrong.  You're also obligated to report the change in unit status to your insurance company.  While Airbnb's Host Guarantee will cover up to a million dollars in damage, your own insurance company policy may not cover damage sustained under a owner-occupier or long-term tenant policy if you switch to short-term renting without letting them know, and there may be implications for your insurance relationship or the legal status of that contract.
The easiest way to prevent disasters is to make sure your groundwork's in place.  So first and foremost, check if the powers that be are amenable to short-term renting, and if not, make other plans before a bad situation hits you all.
Set your budget for rental income
You know what income targets your investment condo has to hit to make it an investment—and not a money sink.  Instead of gearing your condo rental strategy toward a perceived lifestyle, start with the numbers, and think about your goals.
With a debate raging in real estate circles over rental condo vacancy rates and whether the Canada Mortgage and Housing Corp. number of 1.3% actually reflects how many applicants you'll get through the door, there's good reason prospective landlords might consider short-term rental.  Condo rents are trending downward as the need for affordability catches up to everyone, and at first glance, collecting over a hundred bucks a night as a hotel-style rental can be an attractive solution to fill the gap between what you expected to get for that place and what might be feasible in the current market.
It's important to do full research into both your lease term options, and do it with the numbers—and the business model—in mind.  When listing your suite for short-term rentals, your business competition is hotel rooms—and hundreds of other condo landlords in the city, not to mention apartment sublets from travelling tenants.  The Pan Am Games have, according to the CBC, vastly increased the number of people looking to "rent their apartment 'just one time, for the Pan American Games,'" and the predicted shortfall in business for all those hotel rooms and one-time units is massive.
If considering the short-term route, know how many vacant nights you can afford, how much cleaning will cost you, and what reserve you have for potential damage to be repaired quickly, before the next renter arrives—and factor that into your calculations the same way you'd hold a reserve fund to quickly replace a stove or fridge if it died on your long-term tenant.  Also, make sure you factor in the brokerage fee: The cut services like Airbnb take for matching you up with your short-term tenant.
Remember, any idea to capitalize quickly on a situation is likely one most of your colleagues have had, too.  Make sure you're planning toward your personal financial goals, not trends, and regularly run your numbers: Once you know what kind of income you need to make that condo mortgage—and how that condo fits into your personal financial picture—it'll be much easier to look at each business model and decide what's best for you.
Consider the furnishing cost
Not all long-term rentals require furnishings—in fact, outside the luxury business travel market, people would rather use their own furniture—but short-term rentals definitely do.  Cost stable, solid furniture that keeps the space attractive and welcoming without being too hard to clean, and make sure your calculations reflect the startup expense of furnishing that condo for guests.
Know your tolerance for management work
One of the highly visible differences between long-term and short-term rentals is the management work that turning over a tenant every week or less requires: While short-term rental matching services happily match you with new renters, unless you're keeping a cleaning service and property manager on retainer, they're not processing those applications, arranging a handover of the keys, running your schedule, making sure your property's kept clean, washing and changing the bedsheets, or taking out the garbage.
There's a certain amount of daily management necessary for maintaining a quality short-term rental—or making sure, with services that require the tenant to leave the suite clean, that the unit's actually been left in proper condition.  Knowing whether you thrive on that or are frustrated by it is key to making the decision about how to rent your space, and how you want your space to interact with your daily life.
—
In short: Whether you're renting long-term or short-term, it's best to be thinking long-term.  Weigh your options, make a plan, and remember your unit's a business—one that you design to work best for you and your tenants both.
Best of luck!