23 Apr

Moving Made Easy: Where to Get Your Boxes for Moving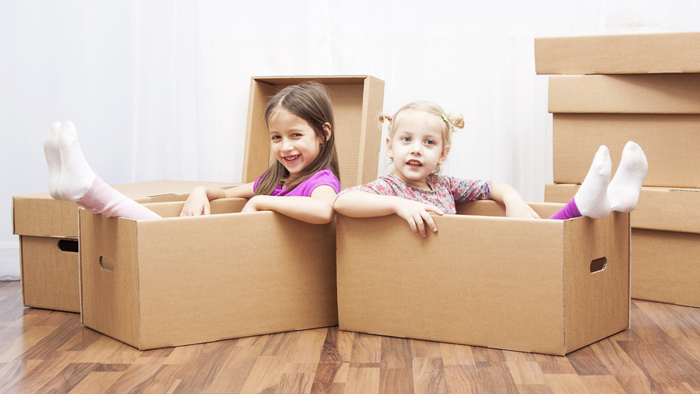 So you've signed your new lease, set your moving date, and it's time to start packing!  One problem: Where to get that many boxes for moving and packing materials—especially around a popular spring or summer moving date?
Luckily, there are lots of sources—and services!—right in your neighbourhood that'll net you good, strong cardboard boxes to keep your dishes or breakables safe.
1) Your local LBCO or Beer Store
There's an LCBO or Beer Store in almost every Toronto neighbourhood—and they're a not-so-secret heaven if you're planning a move.  Due to the LCBO's frequent shipping schedule, they've got a constant supply of strong, sturdy boxes built to handle weight, and they're more than happy to part with as many as you can carry.  It's a great idea to call ahead to your local location and make sure you get in before their recycling day—and that there are boxes of a sufficient size—but for the condo-oriented mover, this is a sure, and free, bet.
2) Your local bookstore
The other business in your neighbourhood that has a constant supply of sturdy, large, tough cardboard boxes?  Your local bookstore.  Large chain bookstore locations may be harder to talk into handing over boxes, as they use more complicated supply and shipping chains, but smaller, independent bookstores are your best-kept secret when it comes to Moving Day.  Call ahead, stop in, and walk out with armfuls of huge boxes built for the fattest hardcover on your shelf.
 3) Buy from a moving box service
Like anything else in Toronto, if you have a moving box problem, someone's thought of a way to solve it—and has a website.  If carrying boxes around your neighbourhood just isn't workable due to time, or distance, or any other factor, there's more than one local startup that'll bring them straight to you.
The Box Spot has two locations—one on Bloor West, and one on Mount Pleasant—and has been providing both standard and specialty boxes for moving for 31 years.  With everything from specially built LCD TV packaging to floor runners, inserts for your glasses, computer cases, and even custom-built boxes, this is a strong option for anyone looking at a difficult or finicky move.  One-stop shopping also has definite upsides: The Box Spot is also a source for bubble wrap, tape, labels, markers, and everything else you'd need to keep your breakables safe and your boxes organized.
Local business Boxed Inn is also a moving company—and understands what makes a good moving box.  Their in-person location on The Queensway is complemented by an online store, where you can browse boxes, bubble wrap, entire pre-organized moving kits, and accessories from home.  With prices starting at $1.99 per carton and strong year-round bundling deals, Boxed Inn is good at making the business of buying boxes affordable.  They also rent environmentally conscious plastic containers for those who don't want to create waste, and deliver throughout the GTA for free.
In Leslieville, The Box Guys are the source to beat for moving boxes, kits, supplies, and shipping accessories.  While their free shipping only starts at orders of $99 or above, they do have a lowest price guarantee, committing to beat competitor pricing.  Their range of specialty offerings includes mattress bags, wardrobe boxes, guitar boxes, and lamp boxes, and their handy online store stays current with what stock is available on the floor and what stock will face an ordering delay.
Another great—and underrated—source for purchasable boxes are van rental companies, such as Budget Truck Rental, who offer year-round discount coupons on moving supply purchases.  Budget has a great variety of box sizes and packing material, including furniture blankets, and a handy moving supply calculator to gauge what you'll really need.  Moving supplies aren't available at every Budget location, so it's good policy to call ahead, and unfortunately, Budget is pickup only.
4) Buy from a hardware store
While moving boxes aren't what we'd think to find between the toilet plungers and penny nails, some old-school Toronto hardware stores have a great selection of boxes for moving.  Rotblott's Discount Warehouse at Adelaide and Brant does a tidy business catering to the film and theatre industries and companies like Steam Whistle Brewing, and so they're an unconventional but natural source for the kinds of heavy-duty boxes that brewers and set dressers need in their day-to-day work.  Their online store offers fairly standard prices per box and a few specialty items, with a buy ten, get one free deal in place.
5) Craigslist, Kijiji, or other social media sites
Sometimes the most economical way to get a lot of boxes for moving in one place is obvious: from someone who just moved.  Trade and sales sites like Craigslist or Kijiji and message boards like Reddit often feature requests—or offers—for moving boxes looking for a new lease on life.
If you'd like a collection of moving boxes that've already proven their worth in battle, a simple search on "boxes for moving" in Craigslist Toronto's Free Stuff section is almost guaranteed to find you a hit, provided you're in the right neighbourhood to pick them up.  Or if someone you know has recently done a move, calling dibs on their unpacked boxes is a great way to get boxes cheap—and do your friend a favour by clearing the boxes out of their new place!