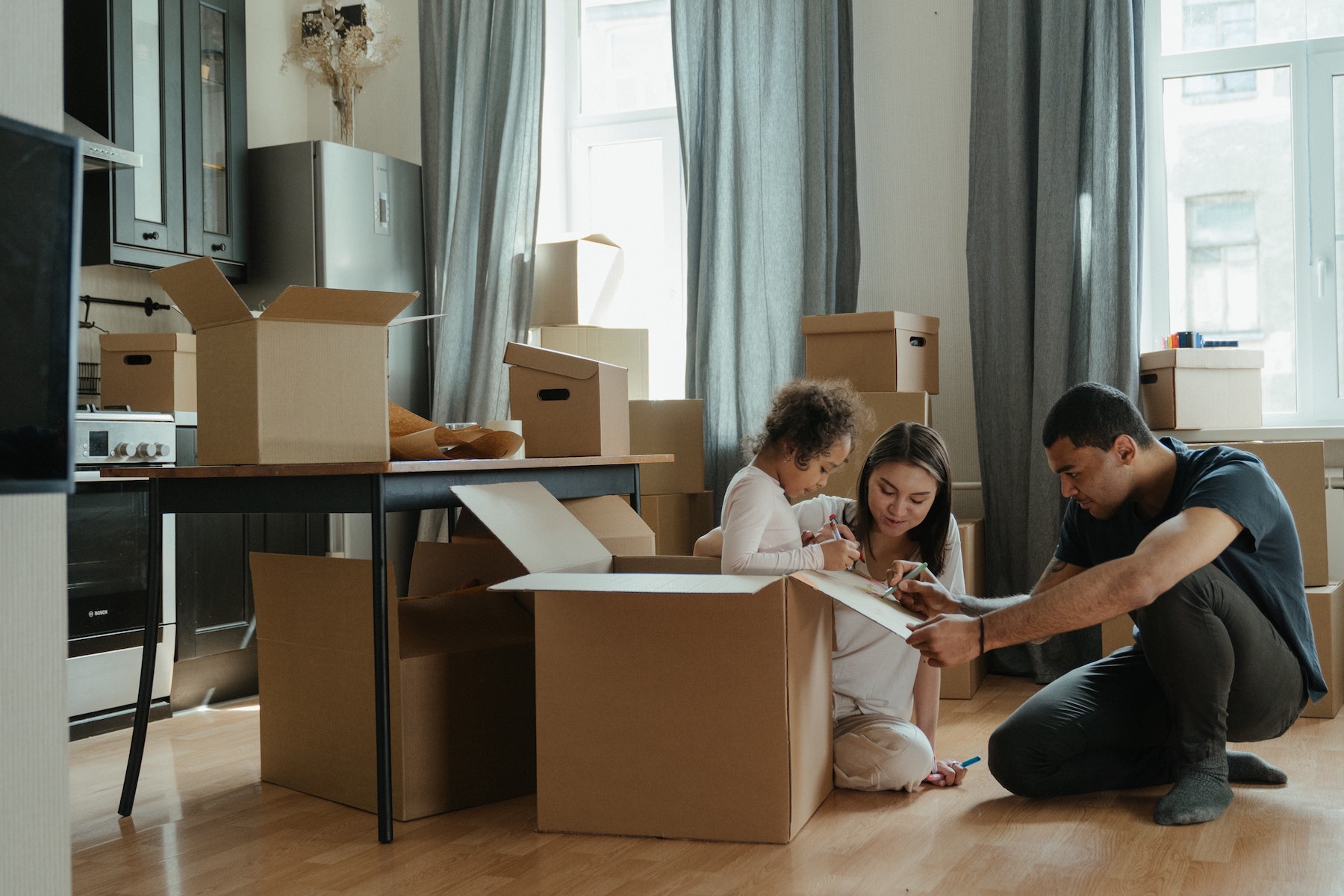 09 Jun

Moving Checklists – What to Do Before You Move

Moving's a busy time, and with so many balls in the air, it's easy for important tasks to fall through the cracks. Here's a simple moving checklist to help you organize, prioritize, and wake up on Moving Day feeling on top of the world.
Two Months Before Your Move
Do Some Decluttering
We all have That Box: the one that's followed us from apartment to house, sitting in a corner, never quite managing to be unpacked. Once you know you're going to move, it's time to make sure you don't bring That Box on another trip. A solid round of decluttering—clearing out anything you don't use enough to take with you—minimizes the time you'll spend packing and unpacking, and cuts down on the cost of movers.
Tip: Decluttering before a move can be easy! This map of donation boxes can help get rid of unwanted clothes, sporting goods, books, housewares, and more.
Schedule Mail Forwarding With Canada Post
It's important to update addresses with your utility providers, credit cards, and more, but for those pieces of mail that only come once or twice a year, Canada Post lets you automatically forward mail to your new address for six months or a year. The signup form is available online, and can be completed any time of day.
Tip: Canada Post allows you to extend mail forwarding services, so if you're unsure you need a full year of forwarding, go for six months—and extend it if you feel it's necessary.
Decide on Your Box Solution
Going cardboard, or going green?
Canadian companies like FrogBox, GreenBoxRental, and CityBoxes rent reusable, eco-friendly plastic moving boxes in a variety of sizes, cutting down on the struggle with tape, cardboard, and waste, for a reasonable weekly fee—and then come collect them at your new address when the moving's done.
If you're thinking cardboard, there are multiple ways to get reliable packing boxes. If it's moving season, Craigslist or Kijiji can be a great source for cardboard boxes as others look to pass on the ones they've just used. Your local bookstore is always a great source for sturdy cardboard boxes—call ahead to find out when their recycling day is!—or, for those narrower, smaller items, the LCBO is happy to part with as many boxes as you can carry.
One Month Before
Start Packing!
Yes, it feels like a long time to live with boxes, but there's plenty in your closets you won't need for four weeks: out-of-season clothing, your books or movie collection, that brie baker you only use on the Christmas holidays. The more you can pack ahead of time—and label clearly with the room it's for!—the easier your Moving Day will be, and the more organized you'll be when it's time to unpack.
Schedule Utility Hookups at Your New Address
Utility companies get busy around the first and fifteenth of the month—traditionally, renters' moving days—so it's a good idea to schedule your connection dates in advance. Call your internet provider, hydro company, and any gas or water provider to schedule connection dates for your new home—and disconnection dates for your old—a month early, and make sure you'll move into a home that's ready to go.
Research and Hire Your Movers
Good moving companies also book up fast, and get busy around the first and fifteenth of the month. One month in advance is the optimum time to find your preferred moving company and book a moving date—or, if you're going the friends-and-family route, let your moving team know when Moving Day is, and reserve the truck.
Tip: Look for competitive rates when hiring movers, but also consider a moving company's policy for breakage or misplacing of your belongings. It likely won't happen, but a good breakage policy is a sign of a responsible company.
Two to Three Weeks Before Your Move
Update Important Addresses
Now's the time! When you're sure no time-sensitive mail's on its way, update your address at the following vital places:
ServiceOntario, for your driver's license and health card;
Your employer;
Your doctor, dentist, optometrist, and any other medical offices;
Your cell phone company;
Revenue Canada, if you receive any monthly or quarterly payments that will arrive before your next tax return is filed;
Credit card and banking information at your bank branch and/or credit card companies;
Any loan providers, such as OSAP;
Toronto Public Library, to update your home branch information and redirect your holds to your new neighbourhood;
Any magazine subscriptions or charities to which you donate.
Arrange a Day Off for Moving Day
Make sure your employer knows when your moving day is, and make any arrangements necessary to take the day off work and move house.
Reserve an Elevator
Many condominium or apartment buildings require an elevator to be reserved in advance for moves, with a deposit left in case of damage to the elevator or common areas. Make sure you get your moving day window reserved and paid for, so everything runs smoothly the morning of.
One Week Before your Move
Get Your Overnight Bag Ready
Determine what you can't live without for your last week in your soon-to-be old place—and set it aside, so it's there for you until the day of your move. Set aside one bag or box for items that'll be with you until Moving Day, such as your alarm clock, sheets, toothbrush, a bowl and spoon for breakfast, and any cleaning supplies.
Start Cleaning
Many leases require your old home to be left as clean as you got it. Once the bulk of your belongings are packed, start your cleanup: scrub bathrooms, dust closets, defrost the fridge and freezer, and clean the oven. Any cleaning you do now spares you having to come back to tidy up on Moving Day, when you'll be tired—and ready to be in your new home.
Make Payment Envelopes for Your Movers
Not all moving companies take credit cards or cheques—and your chequebook might be under three boxes!—so find out ahead of time how your movers accept payment, and prepare cash, cheques, or money orders in advance.
On Moving Day
Fill Your Last Box
Strip your bed, unplug your alarm clock, and fill that final box. Having planned ahead, you're ready to go!
Are you looking for ways to generate passive income and stop renting? Be sure to contact our DelRentals' team and see how you can be earn passive income monthly.