24 Jun

Fresh Food in Your Condo: Toronto's Best Fresh Food Delivery Programs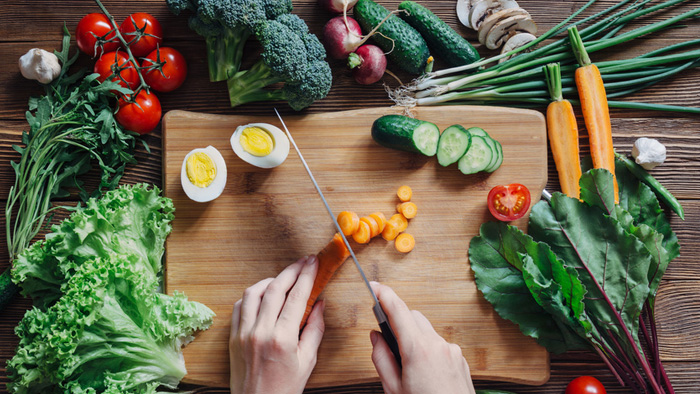 Condo living—unless you snag a spot with a community garden amenity!—usually means passing up the backyard full of glorious, tenderly tended fresh vegetables which you can feed to your friends, only to see them marvel at your homesteading skills.  Or does it?
Toronto's a city surrounded by farms, and if you want farm fresh food but don't have the time to hit the farmer's market every week, there might be room in your life for a food box or a CSA program.
What's all that mean?  With a CSA, you buying a small seasonal share in a farm and, in return, getting the freshest of what they've got every week.  A food box can source from multiple farms or buyers, and delivers fresh, locally grown groceries to your door or a convenient group pickup point.  Either way, you get to eat a healthy amount of plant food, support local small businesses and agriculture systems, save money by cooking fresh, and get some great use out of that tricked-out kitchen your condo came with.
Here are four places to get your best veggies—or have them delivered to your door.
1) Fresh City Farms
Fresh City Farms is the pinnacle of Toronto local food: Grown in sixed leased acres at Downsview Park, a place you can get to on the subway.  Their combination of greenhouse, aquaponics, and outdoor fields—including a program where homeowners can donate their yard to agriculture for the season—means they've got good stuff year-round, which you can order online and have delivered to your door, concierge, or a group delivery point on a set day of the week.
With a selection of other organic, locally made, or health-conscious groceries and the ability to customize your order week-to-week with a list of items to never send, multiple delivery sizes, online shopping tools and more, Fresh City is a great place to start out for people just starting to stock their condo kitchen with local food.  Decently affordable at $28-$38 per week, it's all-around designed for dipping your toe into the food box world.
Check out Fresh City Farms at https://www.freshcityfarms.com
2) Foodshare's Good Food Box
The Good Food Box is one of the original Toronto community food-buying programs, and its emphasis on getting fresh stuff affordably shows: A Good Food Box for one can run you as little as $13 per week.
The cost tradeoff means you don't get some of the bells and whistles: No substitutions or add-ons, and instead of to-the-door delivery, Foodshare delivers to a neighbourhood delivery point and you pick it up from there.  But if you're looking for a diverse selection of produce that's picked for price, local growing, freshness, and fair trade practices, the Good Food Box is the best bang for your buck in the city.
Check out the Good Food Box at http://foodshare.net/program/goodfoodbox/
3) Mama Earth Organics
If you're focused on getting only organic greens, Mama Earth Organics supplies both local and organic produce to your door with only a one-time $10 membership fee.
Baskets run from $27.50 to $55 for a family-size, which also comes with free customization, and perks include online ordering, a refund policy for produce you're not satisfied with, weekly or bi-weekly delivery options, a never-send list, and organic bakery options from three bakeries (St. Urbain Bagel, St. John's Bakery, and Brick Street) as well as cheese, eggs, coffee, milk, yogurt, and more.  You can play around with the options online too: Skip a week, customize a basket, the works.
Check out Mama Earth Organics at https://www.mamaearth.ca
4) Kavanah CSA
If you're out of the city and further into Vaughan, the Kavanah CSA offers a whole bucket of fruit and vegetables grown in the community, on a half acre that's also used for educational programs and charity work.  The prices are mid-range for a CSA—$23.20 a week for an individual or couple-sized share to $69.60 per week for very large families or people who like their preserving—and their set pickup day has hours that'll accommodate both school pickups and the after-work crowd.
Kavanah works on a point system, where you "buy" from what's available that week based on how many points you have.  Everything's organic, and there are extras like artisanal honey from Kavanah's sister farm in Hillsburgh, Ontario.
Check out the Kavanah CSA at http://shoresh.ca/shop/csa/
Happy cooking!