05 Feb

Five Offbeat Ideas for Valentine's Day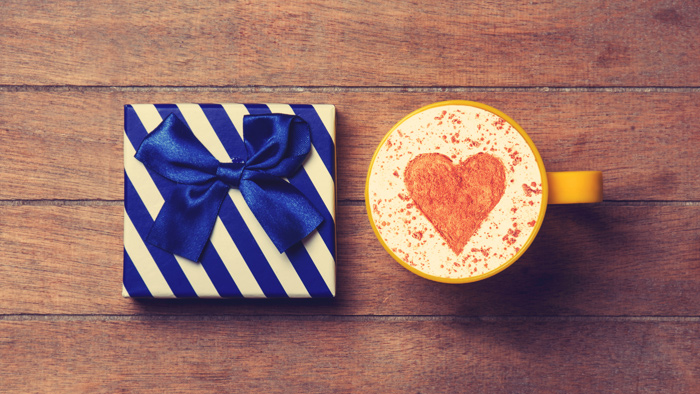 February's here, and it's hearts-and-flowers time.  Very strictly regimented hearts-and-flowers time.
Luckily for those of us whose idea of a good time isn't flowers and a four-course meal, Toronto is bursting with Valentine's activities designed by—and for—people who are passionate about just about anything under the sun.  So if you don't yet have Valentine's Day plans, here are five events that are unusual, unique, and affordable for your 2016 Valentine's Day.
Go on a chocolate crawl
Like you used to do in undergrad, but liquor-free and much more thematic.  Toronto's Tasty Tours is offering a two-hour tour of Kensington Market's sweetest treats: chocolate to churros.  With free samples at each location, discounts, a history of chocolate-making, and a 10-person limit per group, it's a chance for some quality time with your loved one and both your happy, happy bellies.
Tickets run $35 per person, with the samples at each store included.
Lace on your skates
You know those movie montages where people skate side by side, sweetly holding hands, falling on their butts and sipping hot chocolate as if they were just posing for that eventual home movie?  Yes, that could be you.
The City of Toronto has drop-in skating at most of its outdoor rinks, including Nathan Phillips Square for the low price of absolutely free.  Skate rental is available on-site if it's been a while, or it's your first time.
If you're feeling like something a little more atmospheric, Harbourfront's free DJ Skate Nights series has a pre-Valentine's Lula Skate event on February 13th, featuring DJ Trambo and a full night of tropical beats, complete with a great view of the lake.
Catch some indie tunes
If your idea of a perfect date involves a few great bands and a beer, Toronto's sixteenth Wavelength Festival, dedicated to showcasing emerging, local acts, is running from February 12th to 14th and it wants you.
This year's edition of the festival that gave us Broken Social Scene, The Constantines, and Feist has sets from some fantastic acts like NYC's Foxes in Fiction, Montreal's Thus Owl, and Toronto's Merganzer (hot tip: don't miss that one).  At just $12 a set in advance, $16 at the door, it's a lot of music for your dollar, and if your Valentine's Day really means Valentine's Weekend, a full festival pass is available for $39 a head.
Geek out in a completely organized manner
There are many conventions and events in TO for being a geek.  But GeekFest is possibly the first short film festival solely about being a geek.
Running at the Cinecycle space on Spadina south of Queen, the first annual GeekFest is a mix of short films, documentaries, and talks on LARPing, science, steampunk, Ingress, firefly conservation, and Vikings (yes, Vikings).  If your idea of a great time is learning something entirely, fascinatingly new, this is a date opportunity that's pretty much impossible to pass up.
A full-day ticket runs only $20 for a full day of new art, new friends, and new facts to whisper to each other attractively later that night.
Cook something
No, not all of us can produce artisan cocktails and Japanese cheesecake, but there is something to the truism that the best gift of all is your attention, care, and time.  If you're finding the restaurant reservation game a little fierce this year, hit the grocery store instead and make your favourite person their favourite dinner.
If your kitchen isn't exactly bursting with recipe books, the LCBO's Food & Drink Magazine stealthily archives their in-house recipes on their website, searchable by ingredient and season.  It's a treasure trove of user-friendly and reliable cocktails, mains, and desserts that often come with wine pairing ideas, so you can snag a bottle of something nice to make your Valentine's menu complete.
—
Happy Valentine's Day!