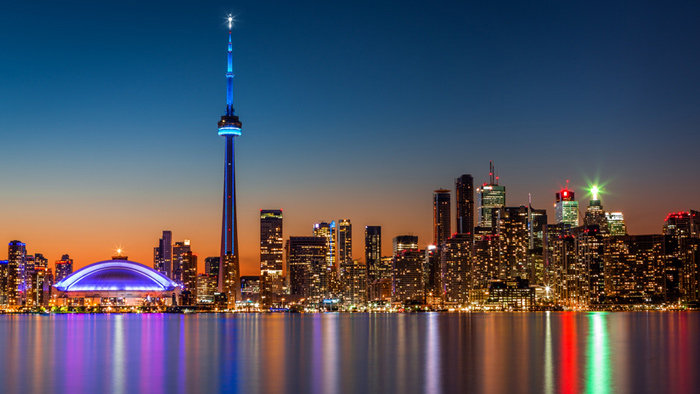 03 Jun

Five Essential Summer Holiday Tips for Your Condo

Summer is here in the city, and that means…a lot of Torontonians heading out of the city to use their hard-earned vacation time. But if you're looking longingly toward Algonquin Park, or Muskoka, or a serious attempt to reduce the amount of delicious food in Montreal, there are a few quick ways to make sure you come back to a home that helps you stay relaxed.

So before you head out for adventure, here are five quick tips to take care of your condo while you're away.
Turn down the air conditioning
Nobody needs that running all week for the benefit of an empty suite. Really, nobody. It'll save power, save wear and tear on your condo building's ventilation system and your suite's air filters, and make a small and responsible dent in your building's condo fees, which they will appreciate when it comes time to consider a fee increase—or, if you're renting, that increase spills over into your next year's rent.
However, don't turn the air conditioning entirely off. You need air circulating in your unit to keep condensation off the windows, prevent damage to wood floors, or just generally bake your furniture, so settle on a nice, air-moving, reasonable temperature for the time you're not around.
According to Arizona's Salt River Project, every degree you turn down your air conditioning saves you 2% on your power bill, so knowing that nobody's going to be there—and you can turn the AC back on high once you get home!—plan accordingly.
Unplug your major electronics
Electronics draw power even when we're not using them, so if you're going to be away for a while, it's worth it to unplug all that stuff you won't be using. Your power draw goes down, your condo fees don't take that hit, and in case there's a power surge, brownout, or other tomfoolery with the power grid, you won't need to rely on the surge protector to keep your data and everything else safe.
Know where your water valves are, and shut them
Do you know where the water valve is in your unit? Before you head out on vacation is a great time to find out: turning off your unit's water valves not only saves water in case you've got a drippy faucet, but it saves the energy the water pump uses, and it's the one surefire way to prevent coming home to an absolute mess in case a pipe bursts or leaks while you're away.
Ask your landlord or property manager where the water valves are before heading out, and give 'em a twist to off. It's a quick job that might not matter if all goes well—and can save your butt if anything goes wrong.
Hold the mail (and the newspapers, and the packages)
If you'll be away for more than a few days and you get a lot of paper mail, it's worth looking into getting Canada Post to hold your mail until you're back. Canada Post's Hold Mail service will sit on mail for up to four individuals at one address, and charges you a flat rate of $20 for the first ten weekdays. After that it's an extra $9.25 a week, but if you're out of town for more than two weeks, it's likely you won't want to come back to a stuffed postal box anyway.
You can sign up for Hold Mail service online at Canada Post, and the service comes built in with a resumption date, so when you get back, so does your postal delivery.
If you're still reading those old-fangled paper news publications, you can also ask any subscription department to put a hold on your deliveries. Most of the Toronto dailies will let you manage your subscription online, and extend your delivery period to make up for the days you'll be away.
Tip off your concierge
If you're going to be away for more than a few days, it's a good idea to let your concierge or property manager know you're not going to be in.
There are some basic practicalities to letting the building know you won't be home—for example, if you get a package on day two of your vacation, the concierge will know to hold it until you're home—but there's also a safety and consideration element. In the unlikely event someone shows up saying they're supposed to meet you in your suite, a concierge who knows you're already away can stop sketchy behaviour before it starts.
And, more likely, knowing you're not home can help potential work by the building get done even in your absence. Scheduled maintenance requests can show up a few days before workers need to access your unit, and if you're not able to move furniture to access that filter panel, it's much easier on everyone to know that in advance and plan for it.
Taking these few preparatory steps is worth it: Enjoy your vacation, eat all of Montreal, and don't spend your time looking over your shoulder for what might be happening at home.
Del Condominium Rentals has over 30 years of experience as a property manager in Toronto and the GTA. We are ready to work with you and to help simplify your role as a property owner.
Contact the Del Condominium Rentals team today at 647-952-3644 if you're ready to work with a condo management company that offers a professional and reliable service.
Are You Interested in Working With Del Condominium Rentals?
If you want to turn you high-rise condominium rental unit into a passive income generator, be sure to contact DelRentals for an evaluation on your property.