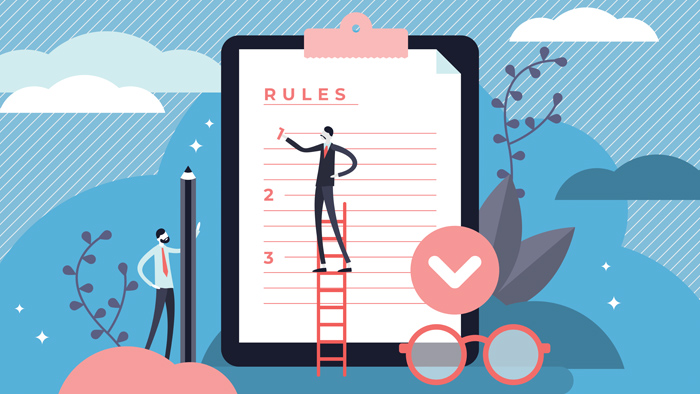 14 May

5 Common Condo Rules You May Not (But Should) Know About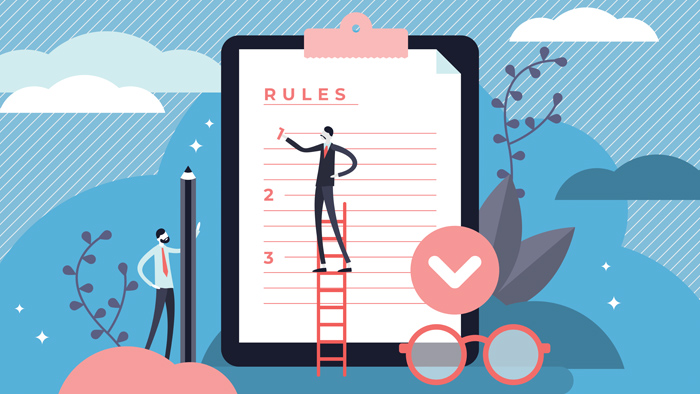 You might own the condo, but there are still condo rules you will have to follow that are enforced by your condo association. These rules can be obvious ones implemented in most neighbourhoods, but there might be some condo rules that you might not know.
Regulate your Exterior Decor Items
Some condominium associations can enforce rules about the type of decor you have on the exterior of your condo, on your balcony, and in your windows.
Some of these restrictions could include offensive flags or posters in the windows; not allowing you to build an enclosure for your balcony; no painting of your exterior door. Different condo associations will have their own rules and some – most likely the condos that cost the most – will be stricter than others.
If you plan on doing renovations to the exterior of your condo, you should clear it with your condo association first. Most condos are built so every unit looks uniform and a renovation might change that. Before you do anything, getting the reno approved is essential.
Banning Outdoor Storage
Some condo owners struggle to find the right amount of storage, so they buy a large storage box to keep outside. They'll either place them on their balcony or by their outdoor parking space.
Many condos ban outdoor storage bins or have a size limit to the ones you plan on keeping on your balcony or by your parking space. They can be an eyesore, and if every owner got a storage bin to place on the property, it could become an issue.
Running your plan by somebody on your condo association is a good idea, especially if you are getting a big storage box that you plan on keeping outside.
Pet Restrictions
When you are buying a condo, you should look into if you are allowed to have pets like dogs or cats. Even if you don't have one at the time you are purchasing, you never know what you might want in the future. You'd hate to get excited about a new pet just to find out that you aren't allowed to keep it in your condo.
This rule can be a dealbreaker for many potential condo owners, especially in today's age, where people are so dedicated to their pets. Chances are the owner looked into this before purchasing, but if not, look into it now.
Condo associations that don't allow pets are strict at enforcing this rule, and there are usually no exceptions.
Renting Your Condo Out Might Be Restricted
Condos can be a nice income for some owners who decide to – and can – rent theirs out. Maybe they own a second property or are travelling; whatever the reason, condo owners can make a pretty penny by putting their place up for rent or adding onto websites like Airbnb.
Condo associations are often against this and do not allow it though. It's not fair to the other condo owners who are always at home and sometimes, renters can be noisy and active.
To ensure that there are no issues, some condos will not allow you to rent your place out to tenants or vacationers. If you plan on making some income from your condo, you should get the details from your association to prevent you from breaking any rules they have.
Limiting Guests
Condo associations can actually put a limit on the number of guests you have in your place at one time. And we don't mean living – although they usually limit that as well.
I'm talking about how many visitors you can have at one time during the day or evening to reduce the risk of large gatherings or parties. The limit is usually determined by the square foot size of the condo so check with your condo association's director.
How Do I Get the Latest Rules from My Association?
You can get all of the information about the rules for your condo by talking to someone involved with your condo association. They will be able to provide a detailed list of all rules and will be equipped to answer your specific questions regarding the things mentioned above, and more.
By not following the condo association's rules, condo owners will receive notices as warnings. Condo associations can get the law involved in some matters, and they can even seek legal action to force owners to sell their condo.
Take time to learn all of the condo association's rules now before you find out you're breaking a rule. It'll save you headaches, time, and maybe money.
Looking for an Easier Option?
Del Condominium Rentals can help you navigate the intricacies of your condo association. Let our company find you tenants, maintain your property, and keep you in good standing with your condo association.
Are you interested in learning more? Get in touch with the Del Condominium Rentals team today!
Are You Interested in Working With Del Condominium Rentals?
Submit your info below to download FREE eBook and learn more about our services, management cost and more