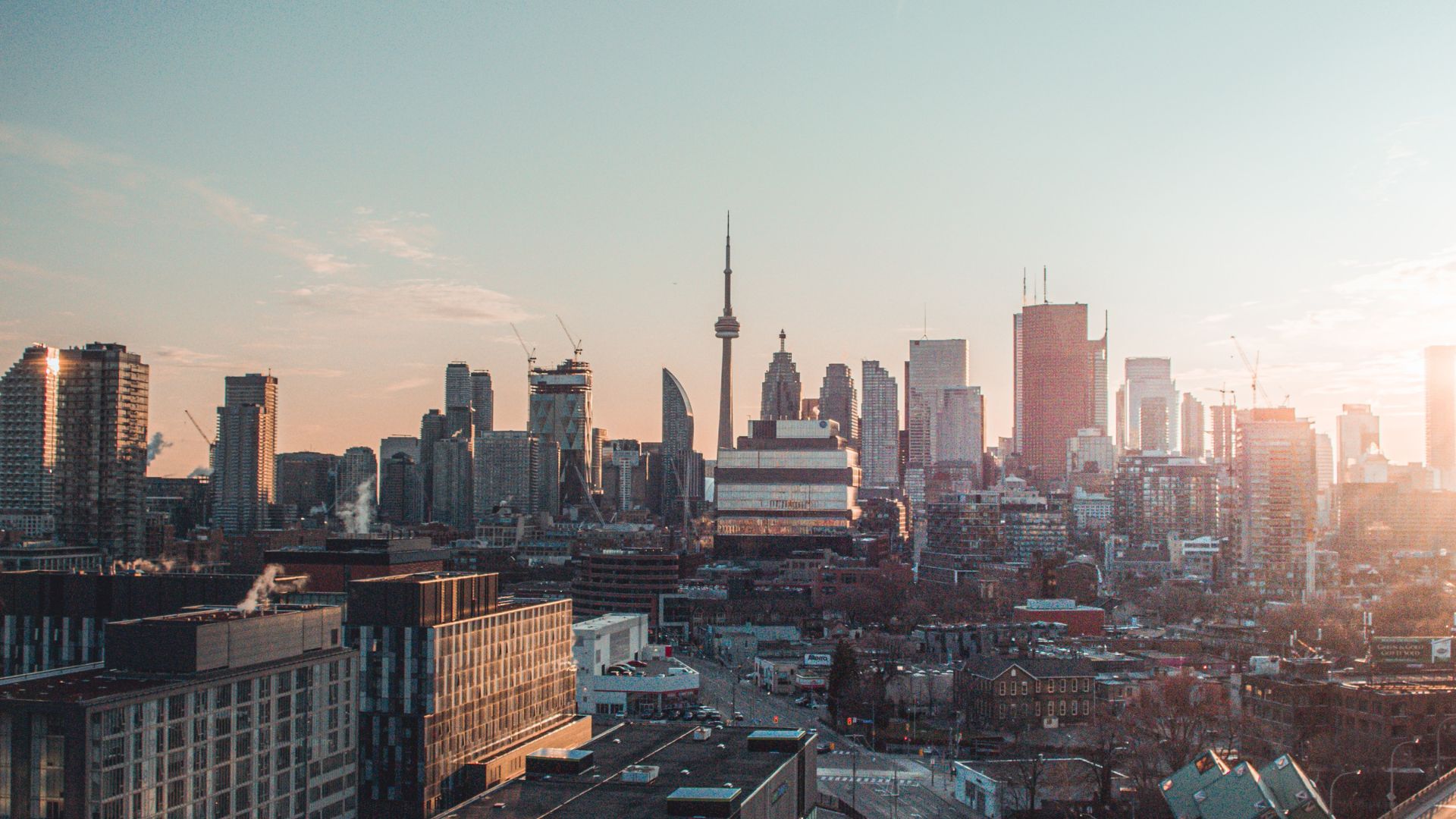 18 May

Toronto Condo Rental Market Watch – Q1 2023

Have you seen the latest market updates for the rental market for April?

In the first quarter of 2023, the rental market has continued to display a high level of competition. The Greater Toronto Area (GTA) has experienced significant population growth, which, combined with challenges in affording homeownership and a flourishing job market, has led to a strong demand for rental properties. Let's explore the market conditions further.


Market Summary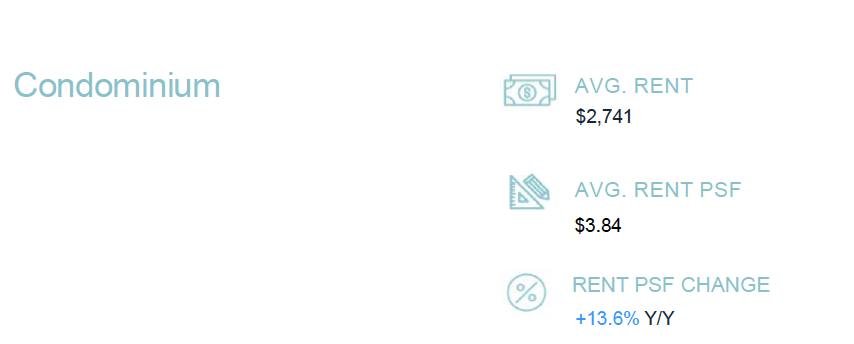 LThe rental market in the Greater Toronto Area remained extremely competitive throughout the first three months of 2023. This was mostly due to the region's record high population growth, low affordability of homeownership, and robust labour market. Further growth in rental rates was supported in the first quarter by high demand and low supply.

The average transacted rentals in the GTA condominium market climbed by 0.8% from the previous quarter to the current quarter, in line with the typical seasonal rises that occur between the Q4 and Q1 periods, and reached $3.84 psf, which is only a little bit lower than the record high of $3.87 psf that was reached in the third quarter of 2022.
The annual rate of rise in rent slowed for the third quarter in a row, showing a year-over-year increase of 13.6%. The most recent analysis of growth patterns over the past 10 years indicates that rents in the GTA will increase at a pace of 7% per year by 2023.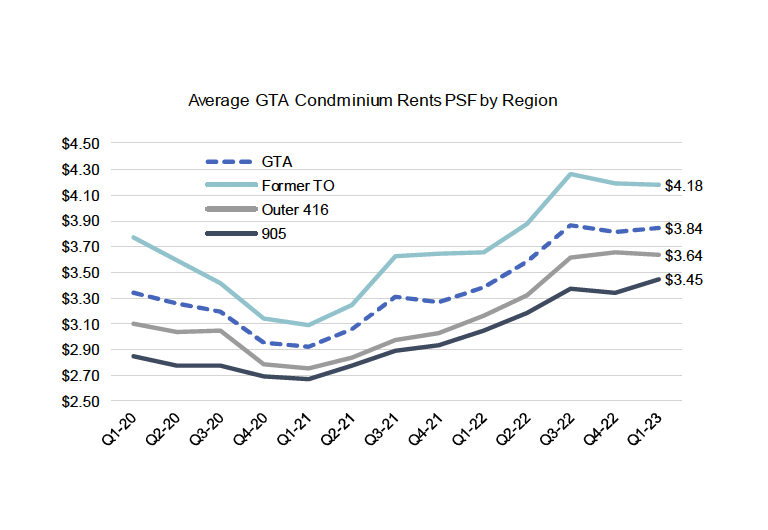 The center has experienced a notable relaxation of market conditions primarily due to the issue of affordability. Furthermore, a significant number of downtown offices have implemented work-from-home policies for their employees, allowing them to work remotely for a portion of the week. Additionally, there is a growing number of condominiums nearing completion, which further increases the housing supply. Both of these factors contribute to an expanded availability of properties.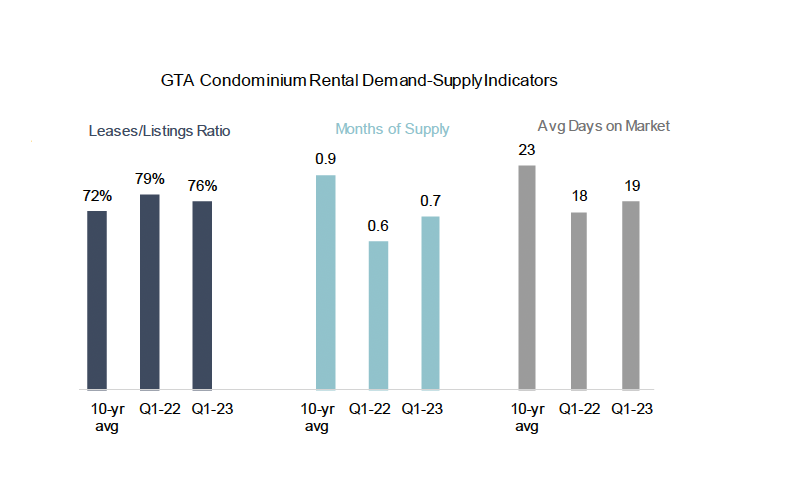 Conversely, in the 905 region of the Greater Toronto Area, the average rent has surged to a new peak of $3.45 per square foot (psf) following a quarterly rise of 3.1%.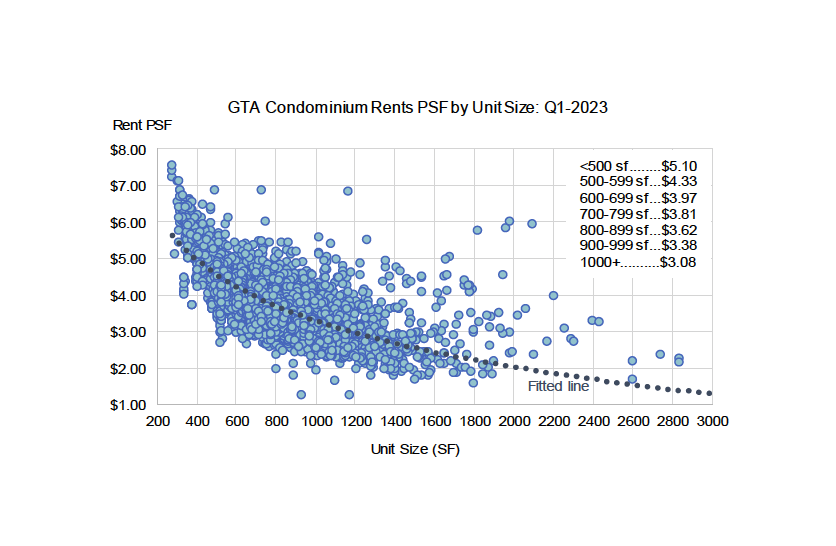 Renters have not only been relocating to areas with more affordable living costs but have also been gravitating towards smaller units that offer lower monthly rental prices. In the first quarter of 2023, the smallest types of units experienced the highest annual growth rates in rent. Studios and one-bedroom apartments without dens led the way with rent increases of 17.8% and 17.1% respectively. Moreover, rentals for apartments smaller than 500 square feet saw a significant annual increase of 21.0%, resulting in an average rent of $5.10 per square foot (psf). This represents a premium of 33.3% per square foot compared to the market average of $3.84 psf. Micro units, measuring less than 350 square feet, had an average rent of $6.11 psf, while the tiniest units, with less than 300 square feet, were rented for over $7.00 psf in many cases.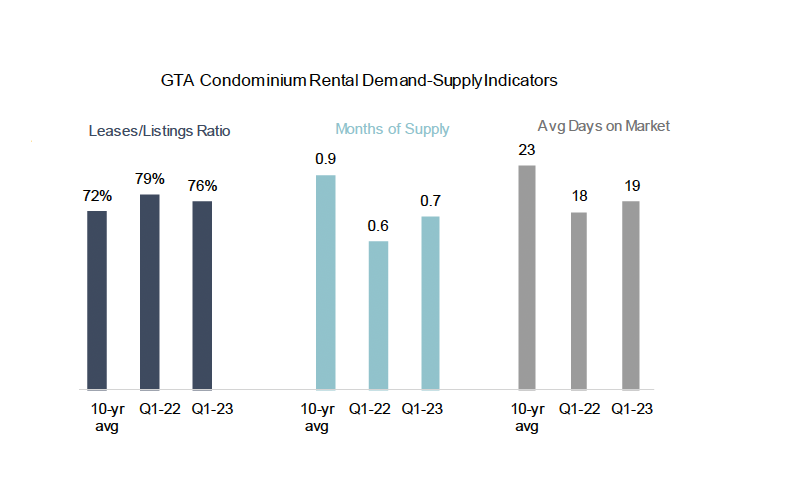 Ontario Market Overview
The annual rate of rent inflation was highest in the province of Ontario in the month of April, where the average asking rent for purpose-built and condominium apartments jumped by 16.7% to $2,421.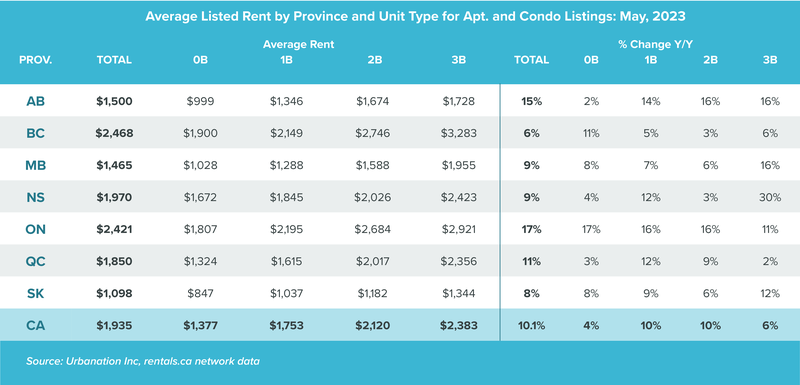 Greater Toronto Area Market Overview
The ranks of the yearly rent growth for purpose-built and condominium apartments in Canada's top markets remained the same from the previous month to the current month in the month of April.
The city of Toronto, second to only Calgary in annual rent growth, despite seeing yearly rent increases of 21.2%, bringing the city's average to $2,822.
Notable Changes
Markets, like Scarborough and Brampton, lead the annual rent growth for April
Scarborough has seen annual rent growth of 31.9% (average rent of $2,543)
Brampton has seen annual rent growth of 31.2% (average rent of $2,567)
Markham has seen annual growth of 30.3% (average rent of $2,554)
Oakville had the highest average condo rental price of $3,413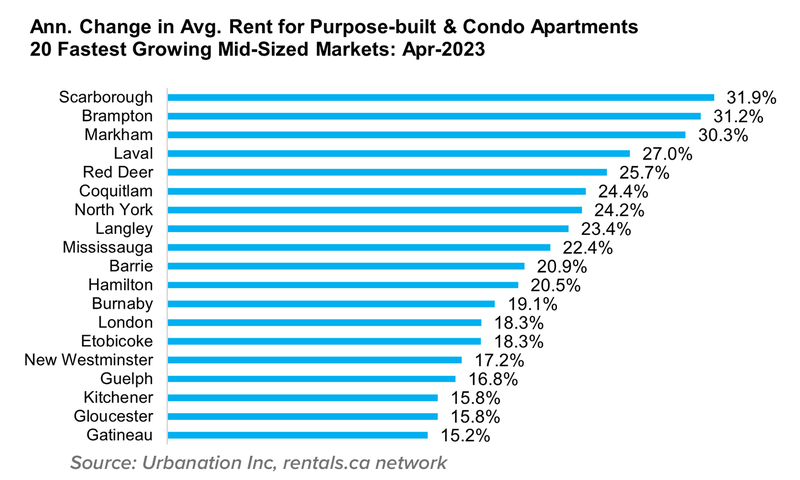 A Look Forward To Q2 2023
As we conclude our overview of the rental market in the Greater Toronto Area (GTA), it becomes evident that both the GTA itself and the surrounding areas are undergoing significant growth and experiencing notable increases in rental prices. In the GTA's condominium market, there has been a steady upward trend in average transacted rentals, although the rate of rent increases has been gradually slowing down. Affordability concerns persist, particularly in the heart of the GTA, where average rents have reached unprecedented levels.
Renters have been adapting to these market conditions by seeking more affordable locations and opting for smaller units. Looking ahead, the rental market in the GTA is expected to continue on an upward trajectory. With the ongoing surge in population and persistent challenges in homeownership affordability, the rental market in the Greater Toronto Area is likely to remain a dynamic and fiercely competitive landscape.
Read more about the rental market news on DelRentals and if you would like to speak to a DelRentals about listing your high-rise condominium as a rental, be sure to contact DelRentals today.
**Images courtesy of Rentals.ca and Urbanation Market Report