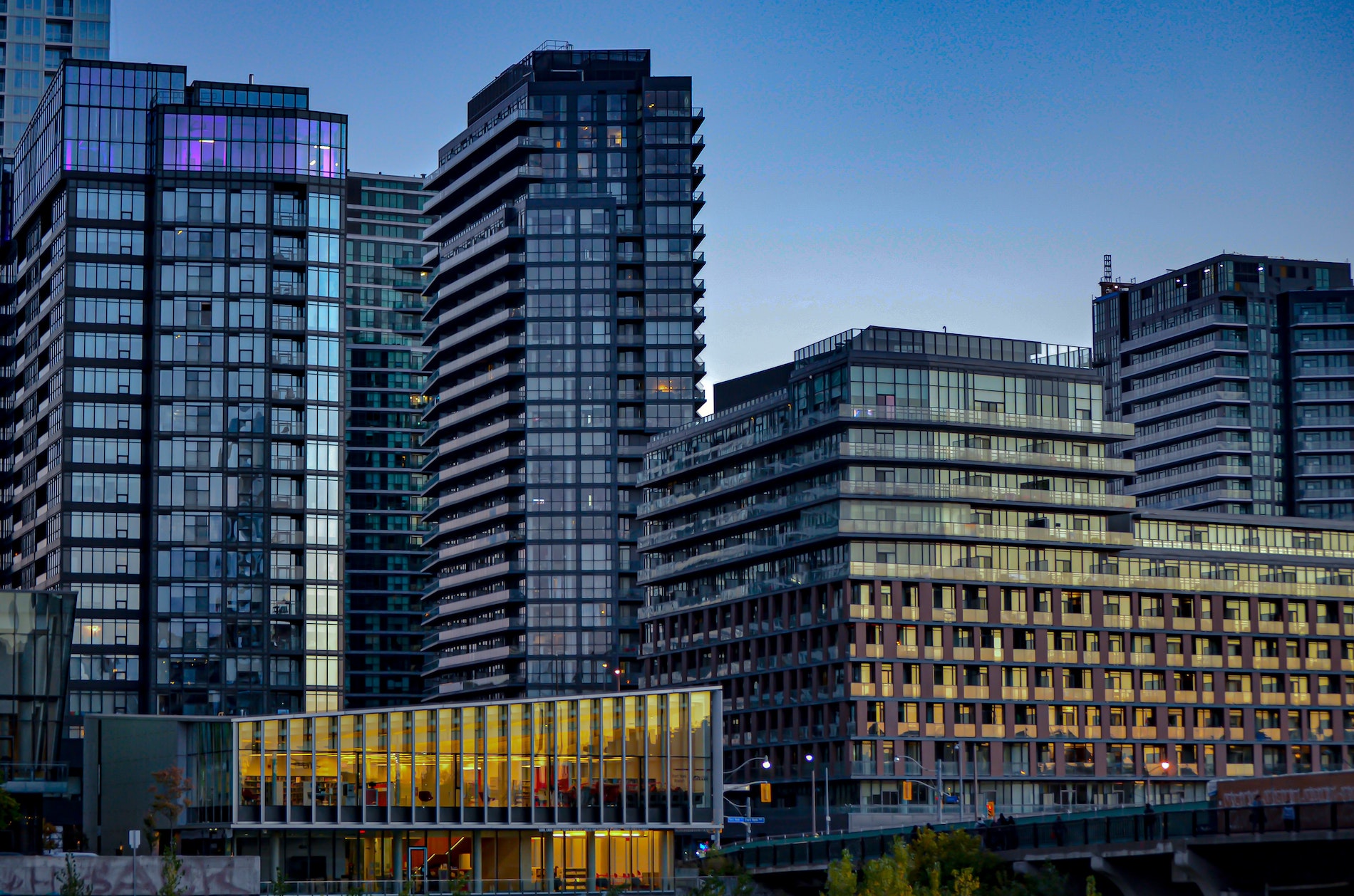 08 Feb

Toronto Condo Rental Market – 2022 Year In Review

The Greater Toronto Area rental market had one of its strongest years ever in 2022.

Rental demand was primarily driven by a quickly growing population that found it increasingly more difficult to afford home ownership or find suitable rental accommodations.

The annual rate of rent growth, as measured through condo lease transactions, averaged 16.9% during 2022.

[PHOTO]

Condominium lease transactions totaled 42,190 units in 2022, which was off 12% from the 2021 record high but still well above historical averages.

Lease volume decreased last year as the surge in tenant turnover during 2021 subsided.

While activity remained elevated as new condo building registrations increased to 19,340 units (10-year average of 17,441), investors opted to hold onto their units in the rental market, and demand increased.

[PHOTO]

A 33.3% share of newly registered condominium units were rented out via MLS during 2022, rising from a 27.4% share in 2021 and reaching the second highest level of the past decade behind 2015 (34.2%).

Investors added more rental supply to the market despite the large increase in borrowing costs, motivated by quickly rising rents and a softening resale market.

Most units that registered in 2022 were bought as pre-sales several years ago at much lower prices than today allowing for a neutral cash flow.

As the market started to show some signs of balancing towards the end of the year after a rapid run-up, we saw rents increase by 14.5% between Q4-2021 and Q3-2022.

By Q4-2022, the four-quarter rolling average ratio of leases-to-leases topped out, months of supply lifted from its recent lows, and rents began to level off.

Average transacted condo rents decreased 1.6% quarter-over-quarter, which is consistent with typical seasonal trends but uncharacteristic of a market that is continuing to heat up.

[PHOTO]
The outer 416 municipalities of Etobicoke, North York, and Scarborough recorded a quarter-over-quarter rent increase of 1.4% and annual rent growth of 20.9% in Q4-2022.

Rental markets in areas that directly border the Toronto core typically attract a relatively high share of new immigrants.

As immigration rebounded, pandemic restrictions were lifted, and offices and post-secondary institutions reopened, the City of Toronto began to outpace the 905 region for rent growth.

In Q4-2022, within the City of Toronto rents were up 16.8% year-over-year compared to 13.8% annual growth in the 905 region of the GTA, representing the fifth consecutive quarter of stronger rent increases in the 416.

This improved the rental premium in the 416 over the 905 to 18.5%, rising from a pandemic low of 12.1% in Q4-2020 but still well below the pre-pandemic average of 27.5%.

One clear factor behind the upward shift in rental costs has been the relative cost of owning, which has increased quickly over the past year as rates have soared.
[PHOTO]

Vacancy rates averaged below 2% in all regions of the GTA in Q4-2022. In the former City of Toronto, representing the city core and home to the majority of new purpose-built rentals in the GTA built since 2005 (11,278 units), vacancy dropped to 1.8% from 3.1% in Q4-2021 and 7.4% in Q4-2020.

[PHOTO]
Outside of the core in the outer 416, vacancy was comparatively lower at 1.4%, although based on a much smaller number of new rentals at 3,575 units.

The 905 region of the GTA, which had 4,708 rentals completed since 2005, saw vacancy drift back below 1% in 2022, having never risen above 2% throughout the pandemic.

[PHOTO]

We have seen an increase in demand and rent pricing, specific to units and build types, and we will continue to see these changes materialize in 2023.

The rapid growth in demand and cost per square foot grows outside of Toronto in the Greater Toronto Area, allowing investors to expand their range of property ownership and leasing.

Looking ahead for 2023, rents should continue rising, but less heated growth can be expected as the market begins to normalize.