07 Nov

Del Condominium Rentals: How Our Screening Process Works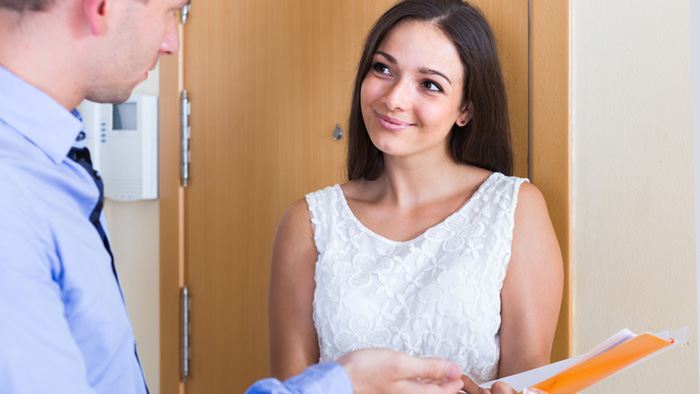 Condo owners often ask us how our screening process works and how we find tenants for their condos.
One of the most critical processes in our line of work is finding the best tenants possible to move into the condominium units we manage for our clients. Great tenants usually result in great rental experiences for everyone involved.
The screening process we've developed is completely digital, prioritizes applicant's privacy, and is thorough, but fair.
But how do we find the right tenants for your unit? And what processes do we use to ensure that we find the best tenants possible?
Applicant Speaks With a Coordinator
This critical step is also the initial step we take to see if someone is the right fit for a condo. A coordinator will talk with a potential tenant, ask them a few questions, and determine if they are a good fit.
The goal of this process is to find out the following about an applicant:
Determine financial viability.
Check to see if they have a valid employer/ Verify income details
Process Beacon score to check on viability over the 12 month lease period
The market we work in is for rentals, and the majority of renters are not yet ready to buy a property. Renters value the flexibility that the rental market offers them. Learning a bit about why applicants want to rent can tell us a lot about a person. Maybe they moved here on a contract, for a job promotion, or for other personal reasons. Finding out why someone is looking to rent is important.
This first conversation isn't overly extensive because our goal is to allow the overall screening process to identify suitable candidates. We don't look into every detail during this phase of the process, but we can get an initial feeling if someone is the right fit for your condo.
Schedule a Showing
We always accept a showing and will let someone see the property before confirming if they are a good fit.
We will schedule a showing with a potential tenant if they are interested in progressing through the screening process.
We trust the process we've created and try to avoid refusing showings based off of that initial conversation we have with an individual.
The showing is an important part of meeting the proposed tenants and deciding if they would like to take the next step into renting the property. An in-person meeting also allows us to gauge the character of a potential tenant.
Complete A Background Check
The screening process completed by Del Condominium Rentals is intricate and detailed. Your condo is a valuable investment, and we want to know if the applicant is the right fit and can afford to rent your unit.
After we receive an application, we go through several steps before we accept someone as a tenant for your condo. These steps include:
Processing Beacon Score. A credit check is used to check the beacon score of an applicant. It's completed online, we absorb the cost, and it only takes minutes to complete. Each applicant will provide authorization and send an e-signature before the start of this step. If there are multiple people on the lease, the primary contact will start the process, and send an application to each party, so it's safe and quick to complete.
Income Verification. Each person will need to submit two pieces of documentation to show they are employed and have a steady income. We accept T4 slips, tax returns, and will consider any documents that show proof of income.
Photo Identification. Each individual interested in renting will need to show a piece of identification with a photo on it. We accept Canadian driver's licenses, passports, and other legal documentation. A health card is not a valid piece of ID. For international applicants, we require a valid passport
Guarantors
Some applicants may require a guarantor if they do not meet specific requirements. A guarantor is someone who guarantees to pay a renter's debt if the tenant cannot make the appropriate payments. New renters have the option of having a guarantor if they don't have acceptable credit, references, or they cannot meet other application criteria. Most times, a guarantor is used when someone is on the edge of income requirements, like retirees or students. If the applicant is new to the country, they may require a guarantor before being accepted as a tenant, especially if they aren't employed full-time. The guarantors would ideally need to back-up the principal tenant and ensure that the tenancy is secured. All the tenant pre-requisites would apply to guarantors too.
We do not accept any form of collateral from guarantors. Assets such as stocks, gold, and other valuables are not acceptable forms of payment and we will not consider them when guaranteeing a property.
Getting Approved Under Unique Circumstances
We understand that certain professions have sporadic or undocumented income. Our company will take into consideration specific situations with unique circumstances. Here are a few examples:
Newly Landed Immigrants. We try our best to work with newly landed immigrants to help them get approved. Newcomers can always use a guarantor.
Flight Attendants. Airline workers have inconsistent schedules that frequently offer overtime and other inconsistent methods of income generation. We recognize situations like this and will work with the individual if we believe they are a good tenant for our client's condo.
Bartenders. Certain professions like bartenders make 70% of their income through unreported tips. It's hard to show this money through your proof of income. We sometimes allow bartenders to have their employers verify the consistency and accuracy of their tips without triggering a taxable event.
What Happens After Getting Approved or Denied
When the entire screening process is complete, we will assess the eligibility of an applicant and issue an approval or denial. This process is extensive, and Del Condominium Rentals takes the process very seriously.
If a candidate is denied, they will receive notice of their denial. Any sensitive information provided to Del Condominium Rentals is purged automatically by our system after 30 days.
If a candidate is approved, we will continue moving along with the process of renting your condo. The applicant will sign the lease, finalize their move-in date, and begin their tenancy.
New tenants must provide first and last month's rent as a deposit. We also request a refundable key deposit for any keys and/or remote entry devices they will need for the building.
Del Condominium Rentals also offers renters insurance to tenants, starting at $20 per month. However, if you have an expensive collection, we recommend you seek out additional tenant's insurance.
Making Changes to an Existing Lease
We do allow tenants to modify an existing lease, whether they want to add a new individual to the lease or transfer it to someone else.
Any individual being added to a lease will need to complete an entirely new screening process.
The existing tenant will also have to pay a $200 administrative fee for any changes that are made to the lease.
We Find the Right Tenants for Your Condo
We have invested a lot of time and resources into creating the ideal screening process. We look for the best possible tenants that meet our criteria.
Del Condominium Rentals provides high-quality condo management services for property owners in Toronto and throughout the GTA.
We've spent decades pleasing our clients, simplifying the rental experience for everyone involved. We can find the best tenants for your property through our intricate screening process. That way, you won't have to worry about anything. Please call us at 647-952-3644 if you'd like to learn more about hiring Del Condominium Rentals or email us at sales@delrentals.com.
Are You Interested in Working With Del Condominium Rentals?
Submit your info below to download FREE eBook and learn more about our services, management cost and more